Wintering in Shimla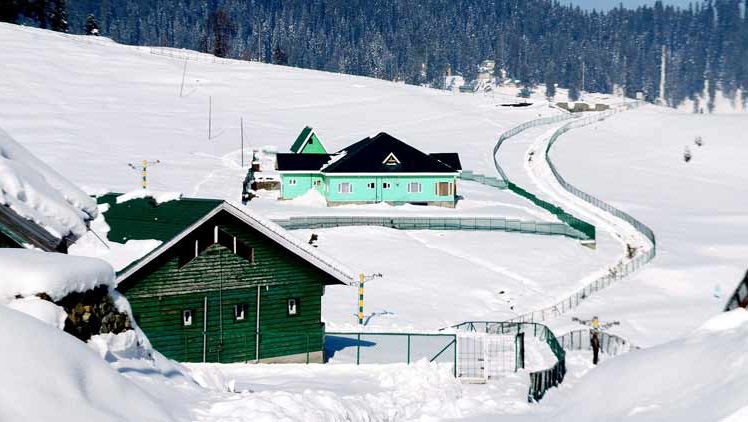 I have some sweet memories of my Shimla Trip. I always loved places where it snowed. It always brought out the kid inside me. I never got tired of playing with the snow even though it was a solo trip. This is not the first time I ever went to Shimla, and it never fails to fascinate me with its unique appeal and terrific outdoors. I went there in September because the winter is just setting at that time. Hence, there is no chance that I would freeze to death. September in Shimla is all about misty mornings and a heavenly abode that takes me back to my tranquil state. The well blossomed valley, and the lush greenery is the specialty of Shimla during this time.
Everybody knows that Shimla was the Eastern summer capital for the British who were ruling India back then. Shimla to date has not failed to hold back; it's the colonial-era charm, which makes it unique among all the hill stations that we have in India. It's spectacular beauty, and colorful nature can be experienced throughout the year.
The first thing I did when I was planning for my trip was to book a reliable taxi service in Shimla. It cost me only 1,200 rupees for a full-day cab service. My taxi driver was very well-acquainted with the hilly roads of Shimla, which was a huge advantage. He was cautious when we were driving around the hills. I visited some of the major sightseeing points in Shimla in a day. I covered Army Heritage Museum, SankatMochan Temple, Christ Church, Ridge Point, Mall Road, and Jakhu Temple on the first day. The cab driver came at 6 a.m., and we roamed around the entire day. It was already midnight when he dropped me to my hotel. It was fun to travel with him. He was a fantastic conversation-starter.
I have always been a massive fan of long trips. So, like every other time, I booked a cab from Delhi to Shimla. As Shimla is not far away from Delhi and I was traveling alone, I booked a Sedan car for myself. It took me only 4,000 rupees for a one-way trip. The vehicle was fully air-conditioned, which made my travel comfortable. I can never forget the road trip, the constant roads, the greenery, and the fresh air.
The must-try food in Shimla
I'm a big-time foodie, and Shimla never failed me surprise me within its endless list of the delicious food menu. My favorite food in Shimla is Madra. This dish consists of veggies or soaked chickpea. It is fried in oil along with various seasonings like turmeric powder, coriander powder, cumin, cardamoms, cinnamon, and cloves. Every restaurant here prepares Madra. Apart from Madra, I also tried Dhaam, Sidu, Thukpa, Babru, ChhaGosht, Mash Daal, and ChickenAnardana. The best thing about Shimla food is that it is not at all spicy. So even when I had street food, I did not have to worry about getting my stomach upset. The street food is also super affordable. My breakfast, lunch, and dinner all together coasted me only 150 rupees.
Activities to do in Shimla
The toy train ride from Kalka to Shimla is the best thing that I did in Shimla. The old and scenic railway line running along the mountains makes me feel like I have come to a magical land. It is mesmerizing how the train glides like a snake along the curved tracks. I was lucky because when it boarded the train, after some time, it started to drizzle, and the view outside the window was nothing less than of a paradise. On the route, I passed the tunnel number 33, which is considered as one of the most haunted places that people have come across in India. Even though I am brave myself, but it made me shiver when I was passing through the tunnel. The chilled air, the unnatural stillness, further added to the eeriness that the place already possesses.
Shimla would always be close to my heart. It is truly the "Queen of Hills." The snowcapped mountains, the sublime surrounds, and the friendly people makes Shimla the best place to escape from the hustle-bustle of everyday life. Shimla indeed rejuvenates the soul of its visitors.