Why Dehradun should be on your holiday list after lockdown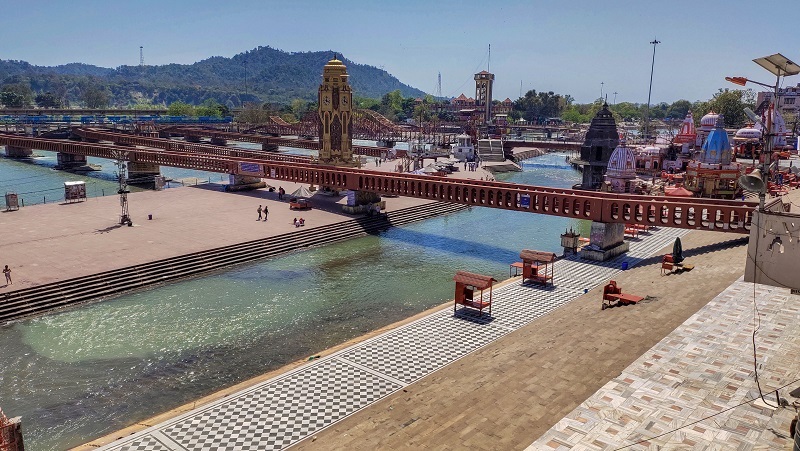 For all those tired souls looking for a small getaway to rejuvenate their senses, a trip to Dehradun might be just what you need. The capital city of Uttarakhand, Dehradun is a beautiful hill station and home to the majestic Garhwal Himalayas. Whether you're an adrenaline junkie, a quiet nature lover, or are seeking a spiritual respite, Dehradun has something for just about everyone.
The temperature of Dehradun is conducive to a relaxed holiday, especially before the onset of winters. The best way to explore the city is to hire a dedicated car for the entire day, to avoid any exposure to infection. You can go for Savaari's Dehradun car rental service for a safe, contactless trip experience. Their cabs are sanitized as per government regulations and they are known for their best in class services.
Here's why Dehradun should be on your holiday list this year –
Mindrolling Monastery
Built in 1965, Mindrolling Monastery is a Tibetan architectural masterpiece. Its 60 m tall stupa is the largest in Asia, offering splendid views of the vibrant complex. The monastery contains a 35-m-high gold Sakyamuni Buddha statue, and his various forms. This spiritual marvel is a must-visit for some peace and tranquility.
Har Ki Dun
Head for the Har Ki Dun trek for a day full of adventures. Har Ki Dun, a cradle shaped valley in the Garhwal Himalayan range, is situated at 3.5 km above sea level. The trek offers panoramic views of the valley and the magnificent mountain peaks. For its mesmerizing beauty, Har Ki Dun is often referred to as the valley of gods!
Lacchiwalla
If you are looking to spend some family time with your loved ones, Lacchiwalla is the most popular picnic spot in Dehradun. Located in the Rajaji National Forest area, this place is known for its lush greenery and charming cottages. Almost 20 km away from Dehradun, Lacchiwalla also makes for an exciting road trip away from the hustle and bustle of the city. If you love bird watching, get ready to witness some of the unique species of colorful birds at Lacchiwalla.
Sahastradhara
Sahastradhara, literally translates to thousand fold spring, is one of the favourite destinations with tourists in Dehradun. It is popular for its lively sulphur springs which are known to have medicinal properties. Calm your senses with a dip in its magical waters. Sahastradhara is also known for its unparalleled beauty of gushing waterfalls and mysterious caves.
Paltan Bazar
No vacation is complete without a trip to the most popular local market of the destination. Indulge in some street shopping in Paltan Bazaar to experience the unique culture and cuisine of Dehradun. Shop for handicrafts, fabrics, clothes, footwear, woolen garments and souvenirs for your loved ones. Witness the iconic, six-faced Clock Tower, built by the British in 1953, towards the end of Paltan Bazaar.
Mussoorie
While Dehradun has tons to offer, if you fancy another hill station, located at a distance of merely 35 km from Dehradun is Mussoorie. There are a number of tourist attractions you can explore on your way to Mussoorie – Kempty Falls, Lal Tibba, Jharipani Falls, Sir George Everest House and Gun Hill being the highlights. The Dehradun to Mussoorie taxi fare is very affordable and the trip offers a fun extension to your vacation.
Travel safe!