10 Most Popular Souvenirs from Jakarta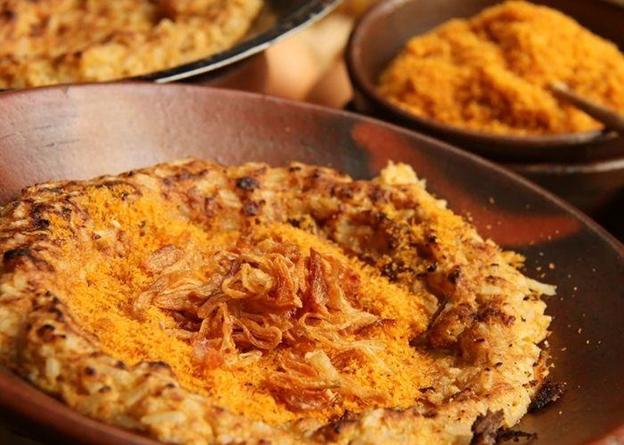 Source: www.indonesia.travel
Besides sightseeing, if you go to Jakarta, make sure you don't forget to bring souvenirs. Starting from food to souvenirs, these can be typical Jakarta souvenirs that must be brought home. Here are some typical souvenirs of Jakarta, which are summarised from various sources:
1. Betawi Dodol
Not only Garut, but Jakarta also has delicious and very popular dodol, namely Dodol Betawi. Traditionally, Dodol Betawi is made with black sticky rice, white sticky rice and durian. The sweet taste of the dodol is topped with brown palm sugar, and the dodol is cooked on a large wood-fired stove. Dodol dough is stirred using a large wooden stick, making Dodol consume dozens of coconuts and kilos of palm sugar. One of the places that has delihaveus Betawi dodol is Mrs. Lauw on Bouraq Street, Tangerang. In addition, you can also come to the Dodol Betawi Gurih Rasa shop is located at Jalan Angsana No. 26, Pejaten, South Jakarta.
2. Pletok Beer
Pletok beer is also one of the traditional Betawi drinks that have many benefits. Although it bears the word 'beer', this drink does not contain alcohol because Bir pletok is made from pepper, ginger, and sappan bark. This sappan bark is what makes beer pletok red. This drink was initially formulated because many Betawi people saw the habits of the Dutch in Indonesia, and the Dutch always consumed wine in a celebration. Pletok beer is one of the durable Jakarta souvenirs and can be found in a number of Betawi restaurants or Jakarta souvenir shops.
3. Flower Cake Shake
The flower cake has a crunchy texture and a sweet and savoury taste in the shape of a flower. This cake is made using a flower-shaped mold, and the ingredients are made from coconut milk, rice flour, sugar and salt. Following the current trend, the cake flower shake also adds several flavour variants such as chocolate and cheese in many souvenir shops, one of which is at Warung Mpok Nini, Jalan Belanak 2, East Jakarta.
4. Coconut Root Cake
There is also a coconut root cake made from glutinous rice flour, butter, sugar, egg and rice flour with a shape like coconut root. The texture is savoury with a crunchy sweet taste sensation.
5. Semprong Cake
Souvenirs typical of Jakarta at a low price, one of which is the semprong cake. The shape of this semprong cake resembles a small tube with a crunchy texture, which is perfect for drinking tea or coffee. Recommended place to buy Semprong Glory is located on Jalan KS. Tubun III No. 2, Slipi, West Jakarta.
6. Uli Tape
Unlike other souvenirs that are durable, Tape Uli can be a souvenir for those of you whose city is not far from Jakarta. The making of Uli Tape is done through a fermentation process with yeast mixed with black glutinous rice. The more delicious it is served with uli made of white sticky rice, you can get this Uli Tape at several city hawker centers. Usually tape uli is peddled with a basket.
7. Ketapang Seeds
This dry and sweet snack is a typical Jakarta souvenir made from wheat flour and grated coconut. The dough is shaped like seeds and fried until dry.
8. Miniature Monas and Bajaj
Besides food, there are also various miniatures of Jakarta's icons, such as Monas and Bajaj. You can find these two miniatures around Monas or several roads such as the Tanah Abang area, Central Jakarta. These miniature Monas to Bajaj are unique and suitable as unique gifts for relatives.
9. Ondel-ondel doll
Ondel-ondel is indeed very synonymous with Betawi. So, ondel-ondel-shaped dolls can be souvenirs and beautiful displays that you can put in the living room.
10. Betawi Kebaya
The people of Jakarta or Betawi have a Betawi kebaya called encim different from other kebayas. This Betawi kebaya has a bright colour with a simple cut.
Tourists can buy souvenirs typical of Jakarta in this Betawi kebaya at Tanah Abang Market, Central Jakarta.
Whether your trips take you on a long stroll on beaches, delicious cuisines, relaxing spas and resorts or urban attractions, additional research will give you the best experience for your visit. Get to know more about Jakarta by visiting Wonderful Indonesia.