A Simple Masala Bhatura recipe to go with your favourite Chole!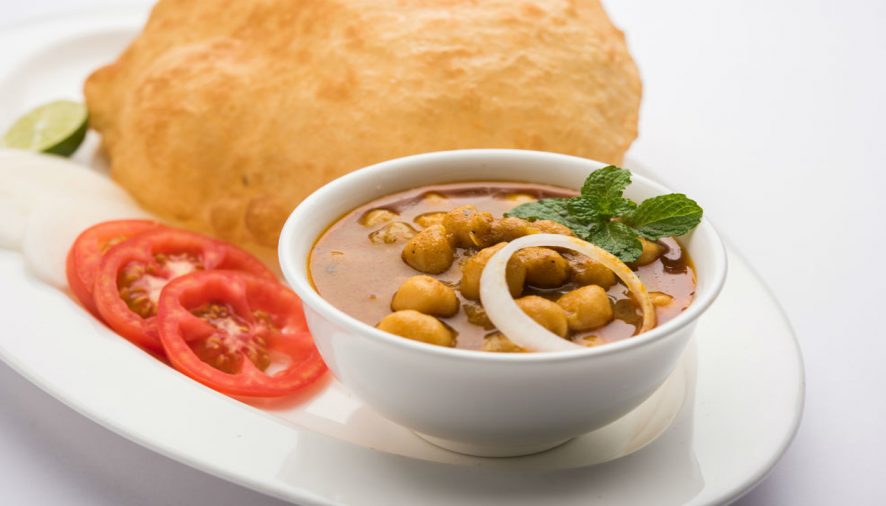 A generous serving of delicious, spicy Chole can never be complete without a side of piping hot Bhaturas to tuck into. Fluffy and fried to perfection, Bhaturas are simply too good but what would you think about making them even better? Don't believe us? Check out this awesome Masala Bhatura recipe that will help you add an exciting twist to the beloved Bhaturas.
With this wonderful recipe, you can shake things up when you are preparing a wholesome and satisfying meal for your loved ones. Use AASHIRVAAD Atta 5kg to make a suitable amount of Masala Bhaturas for the entire family. Click to check AASHIRVAAD Atta 5kg price and buy this quality whole wheat flour online.
Ensure each bite of your favourite Chole and Bhatura combo is bursting with even more flavour thanks to this delightful recipe. We are sure your experience of eating Chole Bhature will be like never before when you try this Masala Bhatura recipe.
Simple Masala Bhatura made with AASHIRVAAD Atta Recipe Information
Type of Recipe: Street Food
Cuisine: North Indian
Preparation Time: 45 mins
Servings: 6
Simple Masala Bhatura made with AASHIRVAAD Atta Recipe Ingredients
AASHIRVAAD Atta – 3 Cups
Instant Yeast – 2 Tsp
Baking Soda – 1 Tsp
Cumin Powder – ½ Tsp
AASHIRVAAD Garam Masala – ½ Tsp
AASHIRVAAD Coriander Powder – ½ Tsp
AASHIRVAAD Red Chilli Powder – ½ Tsp
AASHIRVAAD Salt – 1 Tsp
Sugar – 2 Tsp
Coriander Leaves – As preferred
Simple Masala Bhatura made with AASHIRVAAD Atta Recipe Information
Mix the sugar and instant yeast with water in a small bowl.
In a separate large bowl, mix 2 cups of AASHIRVAAD Atta with the sugar and instant yeast slurry and AASHIRVAAD Salt. Knead this mixture into a tight dough.
Add oil and knead the dough for a few more seconds. Then allow the dough to rest for at least 30 minutes.
Add the remaining 1 cup AASHIRVAAD Atta to another small bowl followed by the boiled potatoes, AASHIRVAAD coriander powder, AASHIRVAAD garam masala, AASHIRVAAD red chilli powder, cumin powder, AASHIRVAAD Salt and coriander leaves.
Proceed to add some water and then mix all the ingredients to prepare a soft dough. Set aside.
Take the rested AASHIRVAAD Atta dough from earlier. It must have risen due to the yeast. Add some oil and knead this dough again for a few seconds.
Now prepare small dough balls from this plain dough. Also prepare smaller dough balls with the seasoned potato and atta dough.
Flatten the plain dough ball, and place a seasoned atta and potato dough ball on it. Then cover it from all sides with the plain dough like you do for a paratha.
Add some oil and gently flatten it with your fingers, then use a rolling pin to give it the desired Bhatura shape.
You can now fry your Masala Bhaturas and serve them hot with a side of lip-smacking Chole, onion slices and pickle.