5 Tips to Make your First Flight Easy and Hassle-Free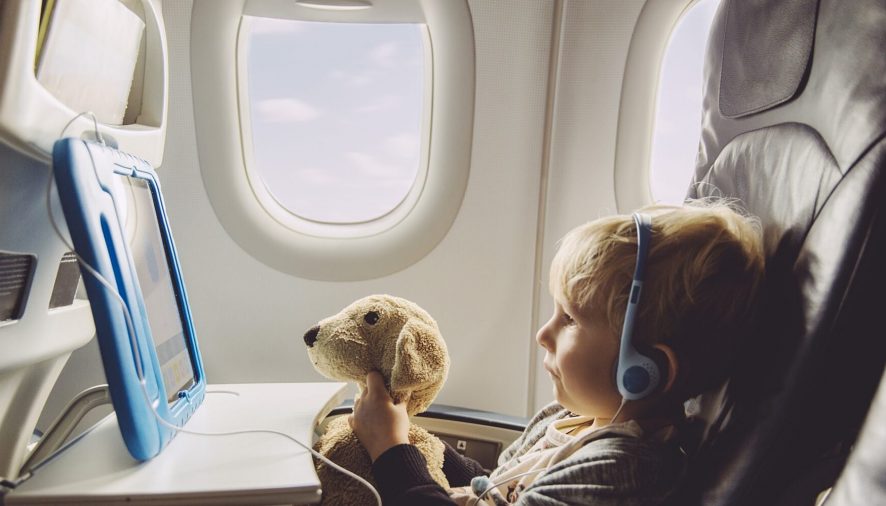 Taking a flight is always a thrilling joyride. Bird-eye views of landscapes, sailing through the clouds and lots of butterflies in the stomach is an incredible adventure. The best airline in India offers well-designed seats and complimentary dining. You can also expect pleasant music, in-flight entertainment and priority boarding services. These ensure an experience of a lifetime. You can sit back, relax and enjoy the flight. 
Boarding international or domestic flights for the first time can be slightly overwhelming. But friendly airport staff and airline attendants can ease your anxiety. Have a look at a few other simple ways to be fully prepared for the flight ahead.  
Choose a Reputed Airline 
It is always recommended to fly with a top-rated airline. The best one offers the lowest possible fares, flexible timings and highest level of COVID precautions. These can ensure a distinguished experience for air travellers. Passengers can also opt for priority boarding, baggage handling and lounge access. These ensure a truly unique journey. You will reach the destination all relaxed and rejuvenated. Don't forget to web check-in to ease the process. 
Travel Light 
The top airline offers up to 15kgs – 40 kgs of luggage allowance in different classes. But try not to reach the limit. Avoid taking bulky suitcases. Carry essentials only instead of stuffing the bag with extra clothes and shoes. In most cases, these are hardly used since the 'just in case' situation rarely appears. Packing light can save excess baggage fees as well. 
Go Fancy-Free
Try not to wear highly fashionable clothes. Instead, consider loose dresses and slip-ons. Men can opt for cotton t-shirts and buckle-free shoes. You can carry jackets and scarves according to the weather as well. In all; try to keep yourself cosy and irritation-free. Do avoid metal belts, watches and chains. These get detected at the security counter and can delay the process.  
Arrive Before Time 
Airports can be unpredictable. It is recommended to flight check-in and arrive at least 2-2.5 hours prior to your boarding time. This gives ample time to smoothly complete all formalities. It includes entering the main terminal, luggage drops and security checks. Trying to finish these procedures hurriedly can be highly inconvenient. You might end up experiencing last-minute anxiety. Having some extra time can also let you eat a meal or check out the stores. 
Keep Your IDs Handy 
A reputed airline requires minimum documents to fly. These are required even if you have completed the online flight check-in beforehand. All you need is your identity proof and the tickets. Try to keep hard copies in case your phone acts up. Check if you also require COVID test results. Travellers are also recommended to fill the health form in the Aarogya Setu app. Keeping everything in one place makes the process quick and smooth. 
After all, the journey is always more important than the destination. So, ensure online flight check-in, follow cabin rules and enjoy the travel. You are likely to have the best flying experience to cherish forever.