5 Brine Storage Tank Designs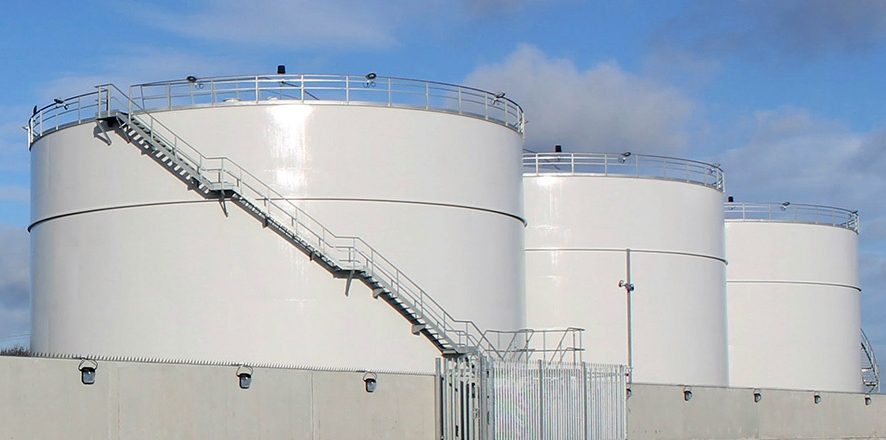 Considering the salt and brine for industrial tanks, there have been production series operations of storage silos. These silos do not form an arch and are made using roofs and coverings. Besides they allow for the direct association to high-tech procedures of the manufacturing. Silos also permit hoppers to be designed using tunnel permission for the lorries.
Enamel Tanks Design
Enamel metal sheet is characterized by high-quality resistant material that safeguards the silos from abrasive as well as chemical impacts. The tanks consist of two enamel layers that make them anti-corrosive. The enamel wall has an impermeable endless layer that protects the metal from environmental hazards. Some of the advantages are; superb anti-rust properties of enamel, the variability of physical plan, quick building implementation, has a lifetime of between 25 to 35 years and also great abrasion resistance.
Unloading Approaches
The force of gravity is used to unload the silos from the conical hopper to the conveyor belt or else directly to the containers.
Seating the enamel covering of the container on a concrete base where the hopper is swayed in the casing. This is usually done if there is not enough subway clearance.
New 15,500 Gallon IMFO Tank
Also referred to as the integrally molded flanged outlet tank. It is one of the most recent brine for industrial tanks in the market. The tank has the following characteristics:
Tank longevity- The tank has been built to last for a long time without getting damaged so easily. It can accommodate a lot of fluid without any hoop pressure or any stress on the tank wall.
Chemical compatibility- It has greater chemical resistivity hence capable of storing a variety of chemicals.
Cost-effective. The tank is capable of holding three to four full tanker lories thus limited deliveries and fewer expenses.
Cross-linked polyethylene tank
This tank is made in such a way that plastic molecules are bonded together forming a greater product with strong effect as well as tensile strength. The tanks have stronger chemical resistance since they have covalent bonds that are linked to the tank polymer chains. It also has a molecular structure that offers greater tension and breaking resistance. This provides a tough and strong storage tank. The value, strength, longevity, as well as durability of a cross-linked polyethylene tank, defend the tank for a long period. It also has a superior guarantee and quick improvement time thus cost-effective.
Poly Processing's Double-Wall Storage Tank
This tank minimizes the risk of leakages and spill by combining the two walls in one tank, tank-within-a-tank. This minimizes footprint and maintenance costs. The safe tank provides at least 110 percent secondary control of hazardous chemicals by surrounding the primary tank containing the fluids. It also has bellows that allow for easy discharge of the chemicals at the base. The bellows also ensure that there is room for expansion as well as contraction. The SAFE-Tanks have the following advantages; liquid equalizes whenever there is leakage, has a durable polyethylene, lower maintenance costs, superb for outside storage and it is ideal for sulfuric acids and other hazardous chemicals.
Mild Steel Tanks
Typically used in the mining firms to conserve a large proportion of concentrated sulfuric acid. This tank can operate for a long time. But then again the tank is likely to corrode in case the acid is diluted to about 93 percent. The tanks are designed in a way that they prevent corrosion and thus can store caustic soda. It can be kept outside and heating equipment is simple to apply. Steel tanks have the following advantages: The initial cost is low, has a smaller footprint, long-term expenses are lowered, and conserves lost chemicals.