The Singaporean and Malaysian Roti Prata Facts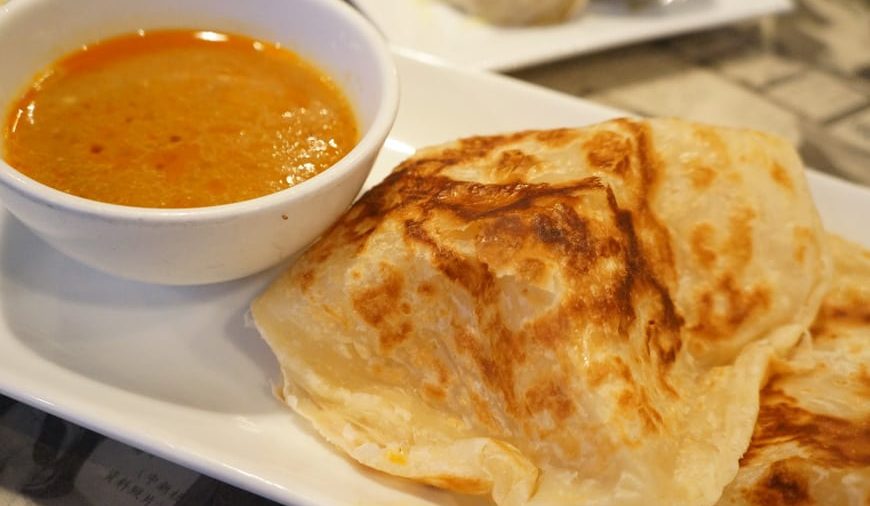 The Indian roti over the period has migrated to Malaysia and Singapore and known by its Singaporean name as "roti prata" and Malaysian name as "roti canai". Most people in Singapore and Malaysia say that the roti prata was brought to Malaysia and Singapore from either India or Pakistan. Eventually, the place of origin of roti beyond debate is Indian subcontinent comprising India, Pakistan, Bangladesh, Nepal and Srilanka. Even today, the roti in its different developed forms and types dominate in numerous cuisines and restaurants such as Rotimatic across the countries of the Indian subcontinent. The roti is known by different names in India and the name of Singaporean Prata perhaps is derived from one of the names of roti such as Paratha, and the name paratha has been used by the native Indians for centuries. However,in Singaporean as well as Malaysian language the meaning of Prata is something that is flat. Below are some interesting facts about Prata in Singapore and Malaysia.
Roti Prata and Roti Canai:
The roti is called roti prata in Singapore and roti canai in Malaysia. Both roti prata and roti canai are the same recipes and are very popular dishes in both countries. In the year 2011, the CNN Go included the roti prata into their list of top 50 most delicious foods of the world. This eventually recommends the food lovers to taste roti prata at least once in a lifetime. The Singaporean roti prata is a pancake-like flatbread made out of whole wheat flour and served deliciously with either mutton or vegetable curry or by Singaporean preference and style with sugar.
Fruits, Vegetables, Chocolate and Ice-cream-based Roti Prata:
As stated above, the Singaporean roti prata, as well as Malaysian roticanai, have been over the period improved based on the local preferences of the consumers and there are numerous varieties roti prata are available in the food market upon request or order. Some of the popular roti prata versions in Singapore are cooked with either mushroom, onion, eggs, banana, red bean, cheese and even chocolate and ice-cream or sometimes with combining multiple ingredients to create unique taste and flavour. Each of these different recipes of roti prata taste unique and distinct from one another and give different distinct flavour.
Queer and Interesting Preparation of Roti Prata:
The preparation of dough for roti prata takes a long process, and after the final making of smaller ball types dough pieces then are kept overnight. In the morning the actual preparation or cooking starts with cleaning the worktable and placing small ball types doughs by the person who cooks the roti prata. Then the dough is twirled, whirled, slapped and beaten and tossed in the air, and moved sarcastically from left to write and write to left with lightning speed of hands and fingers. This process involves skills and tricks no less than magic. Ultimately, the roti prata becomes paper-thin through this process and gets more than 5 times bigger than its original and initial size. The passer-by locals, as well as tourists, stop a while to curiously watch this process and write about this in their numerous food reviews across different online cuisines such as Rotimatic reviews.