Namibia Tour Package – Explore the true colours of desert beauty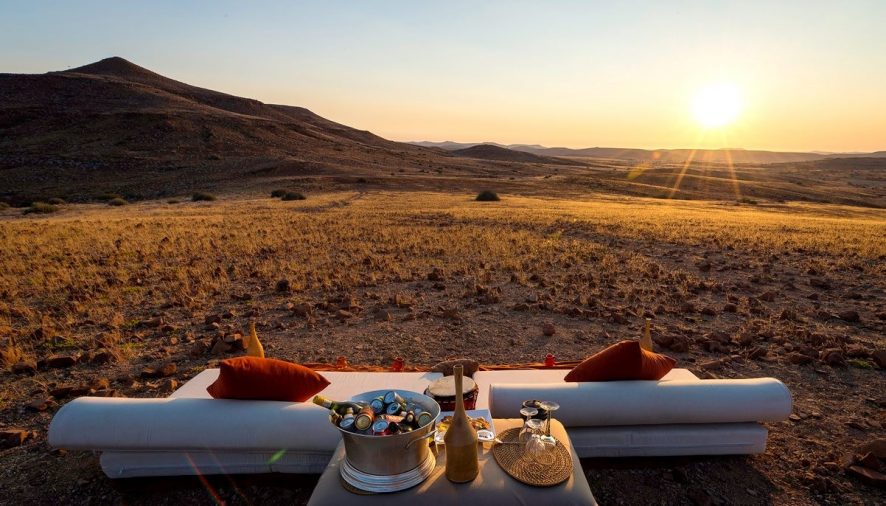 Situated between the Namib and Kalahardesert ,this sub Saharan country features all the characteristics of abiotic and desert conditions. The landscape of Namibia consists of broad expansive region of arid plains and sand dunes. Even in these xerophytic conditions there are wild animals which inhabit Namibia. Safari hub has crafted some beautiful packages to give the tourists a real taste of Namibia. Some of the popular packages of Namibia tourare :-
Namibia Etosha Highlights :-
The spot that is the most attention seeking in this Namibia tour is the Kalahari Basin and the wide variety of wildlife that is present there. The Etosha National park that is home to heaping number of species of animals is no less than a wonder. The animals that you confront here are one of a kind. This 4 days tour mainly highlights Etosha and it's wildlife.
This is the most gorgeous safari in Namibia probably. It covers all the major tourist attractions. Windhoek marks the starting point of the trip. This tour is of 11 days. You might be thinking that 11 days is a bit too much for only Namibia. But the fact is that there are so many spots to cover and each of the places requires scrutinized exploration. So you won't have to rush and can take time to savour the falvours of each of these spots. The places that are on top of priority list for this tour are:-Etosha National park, Damaraland, Swakopmund, Sossusvlei.
This 9 days tour will be a enriching face off between the tourists and the great Grand beauties of Namibia. It includes all the spots that are part of Wonders of Namibia package. Along with those, this particular package of Namibia tourconsists of some additional places to visit like the Sandwich Harbour, Skeleton coast and Namib desert.
Namibia Highlights Fly in Safari
Twyfelfontein is the main highlight of this safari package. The tour is of 7 days and covers all the essential tourist spots in Namibia.
Checkout Best Namibia Fly Safari.
This 11 days Namibia tourreveals in front of you the whole rendezvous of Namibian beauty.Onguma Game Reserve and Kaokoland are places which are included especially in this package.
Namibia highlights fly in Safari
This is a small safari tour of 3 days that actually focuses on showcasing the wildlife of Namibia. Hence the main spots in this safari is the Etosha National Park, where you get the view of a wide range of diverse animals .
You can come in vicinity to the hidden gems and sand dunes in this 9 days Namibia tour. In these 9 days you will catch glimpse of the best things Namibia has to offer to it's tourists.