Why is Hoarding Important in the Construction Site?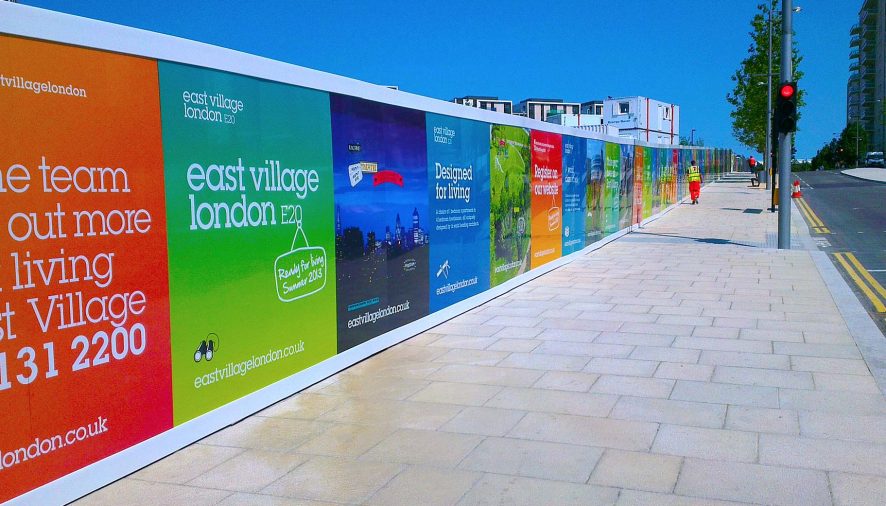 Construction site hoardings, in simple terms, are a form of signage that is temporary in nature. They are considered to be mandatory at any sort of construction company that is building something. The main purpose of the signage boards is to make sure that the safety and security of the construction site are ensured. Having said this is, however, construction site hoardings can actually be utilized as a marketing tool that is not only used for providing protection but is also actually quite cost-effective.
Now coming to the main point of discussing all the benefits and that these hoardings can provide you:
Using construction site hoardings will help you in ascertaining that the security of your construction site is at its maximum, which can also help in the prevention of any kind of financial loss or incidents of theft. Under all the current regulations it is mandatory that the construction site, ensure that there are no unauthorized personnel entering it. Hence, the most cost-effective way of doing that is by using portable signs made out of Foamex Board, at all the places that I deemed necessary — and all that should be done before you actually begin the construction.
Another big advantage of construction site hoarding is that you can warn the general public, about ongoing construction work, that can also help in preventing any serious accidents. You can use a 3mm Foamex for creating barriers around any object that may cause any sort of safety hazard — like construction equipment, roadworks, on-site vehicles, etc. If you want to create signage that is sturdier you can go for 5mm Foamex for your safety signs.
Another great benefit of a construction site hoarding is that apart from protecting the public it also grants your construction site more protection before it is completed. Especially in cases when you do not want the final look of your construction project to be revealed, a Foamex Board hoarding can actually help in keeping all the details hidden. You can create customized site hoardings that can blend in with your surroundings, and give you better protection against prying eyes. Hence, your 5 mm Foamex hoardings, not only act as a barrier that will prevent unlawful entry, but it will also help you in continuing your construction work, in a hidden manner. Thus, you will be able to review your final product, on your own terms, whenever you are truly ready. So if you want to make that surprise grant unveiling, that can blow away your customers, construction site hoardings are a great way to go about it.
Coming to the cost-effectiveness of your hoardings, using a Foamex Board, actually has that covered. One of the most cost-effective solutions that you will find, you can also cut down on your advertising costs, as our construction site hoardings are reusable — hence, if you want to, you can also use it for future projects. Another good benefit of using a Foamex Board is that it will be really easy to put it up, which also means that you will take much lesser time to install it and also not have to spend so much on doing so.
Construction site hoardings apart from being a great source of protection for your construction site can also double up as a great way of marketing that can help in advertising your project. We can help you in creating customized signage that'll make sure That there is enough interest generated in the project that you're constructing. You can also go ahead and display graphics of the proposed intended finished product, and also be able to promote your business as well.
Even though construction site hoardings are you supposed to be a temporary structure, it does not mean that you cannot get good quality at a cost-efficient price. A Foamex Board is durable and hence is a cost-effective yet durable investment — as we all know construction projects do take a long time to finish.
Hence, apart from being essential from a safety and security point of view, construction site hoardings can actually be beneficial in many more ways. Utilizing their benefits to the maximum will also help you in getting your money's worth in the process.