5 Creative Ways to Make Your Bedroom Look Lavish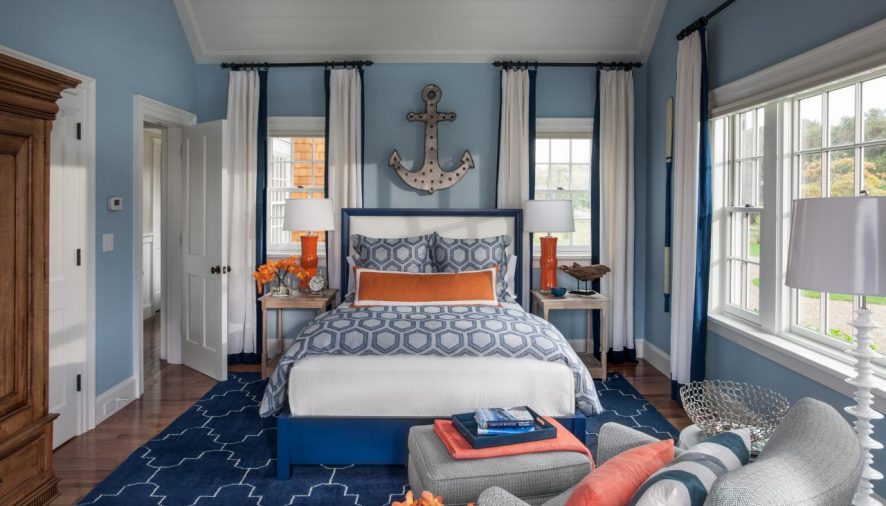 If you are considering to revamp your bedroom interior design, you have landed on the right page. Pay heed to these interior tips in your bedroom to make it look lavish without spending a fortune on it. Speaking of spending a lot of money, it is not at all needed to make your bedroom look luxurious in no time. You just need to have every aspect of design to be perfect to make your bedroom look like an expensive hotel room. So, here are the tips suggested by an interior designer for your bedroom.
Make your wall look unique
If you don't want minimal aesthetics, then bare white walls are the ones you should go for to make your bedroom look luxurious. If you don't want to repaint the walls, then go for a darker color wallpaper on one wall of your bedroom to elude the luxe effect. The best placement for application of a wallpaper is on the wall where your bed is kept. This will help in highlighting your bed and it will also not look really overpowering.
Luxury headboard
If you want to elevate the look of your bed, then headboard is all you need. The ideal way to make your bed headboard stand is to get it upholstered with faux leather in a bolder shade or in a unique design. You can also try elevating the look of your headboard by raising its height. But, don't use any other kind of fabrics apart from leather or faux leather in order to upholster your headboard. If you don't want it to be nightmarish, then don't install any other kind of fabric on the headstand.
Consider the lighting
No matter if it is the table lamps, ceiling lights or wall lights, statement lights help in grooving up the glam factor of your bedroom. You can choose a fixture with a shiny finish like gold, copper or crystals. You can also opt for an abstract shape or a huge light fixture to give your bedroom a luxurious feel. You can also go for a yellow light color for statement pieces and warm white color for the rest of the room lighting. If you want the interior of your bedroom look expensive and lavish, you may want to stay away from white color lights.
Install a statement seating
If your bedroom is huge enough to fit in a small seating such as a sofa or a bench, then you can add a nice seating to make your bedroom look elevated. But, ensure that the seating you install have a contrasting color than the rest of the interior theme of your bedroom. When you look from a functional standpoint, then it gives you a seat to read or just you know, for sitting. And with the aesthetics perspective, this décor trick can make your bedroom seem like a luxurious hotel setting.
Put up a night stand with a bling
Night table is a must for bedroom furniture. But if you don't look after it, then it can turn into a mess. You can easily lose your keys, phones, chargers and a lot more. Hence, you need a side table to make your luxurious bedroom more comfortable. You can also put up a nightlight on it.