The Health Benefits of an Overbed Table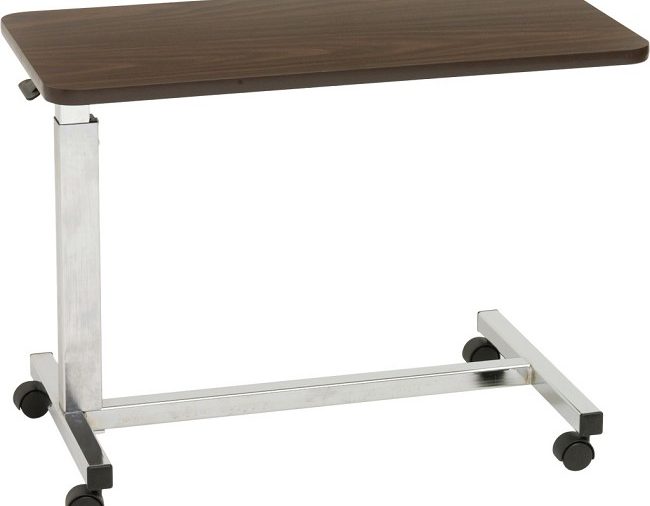 If you are recovering from an illness or an injury, it's necessary that you feel comfortable. This will likely mean having access to different items within arm's reach. When you have your necessities nearby, including your cell phone, medication, and other comfort items, then staying in bed can be much easier. Staying in bed can help you prevent additional injury and help with your body's natural healing process. An overbed table can be a great option when you are bedridden. With so many tables to choose from, you can find one that fits in with your home's decor, so it doesn't look like medical equipment and isn't intrusive in the room. A more modern table can bring you peace of mind and still have plenty of storage for all your necessities.
Prevent Falls: The average cost of a fall can be $14,000. No one wants to fall out of bed when trying to get his or her necessities. Not only would you risk injury, but you will also have to deal with large medical bills. This can be avoided with in-home care, but the costs are usually prohibitive. With the right overbed table, you won't need to get out of bed to reach for your needed items and you and your loved ones can prevent falls.
Make Recovery Easier: Post-op recovery can be made easier with a table. Depending on the surgery you have, you may have limited mobility. This can make it even harder to get out of bed or move around for your essentials. With a modern table that can store everything you need;your recovery can be a much smoother process. You can have access to additional accessories, drawers and shelves, and even power outlets and USB ports to keep your devices powered. Keep medication nearby to help with recovery.
Better Bed Rest: Bed rest is important, whether it's for pregnancy or another condition. It can be easier to stay positive when you have everything you need close by and the right lighting for reading, working, and comfort.
Help with Sleep Apnea: For those who suffer from sleep apnea, a CPAP machine can make it so that you sleep safely for the night. These devices can be obtrusive or bulky but by placing these on a table with drawers for supplies, it can increase your comfort level and ensure that you stay safe.
Promote Independence for Aging in Place: This table can make it easier to age in place and still have some independence. It can provide peace of mind for caregivers that aren't around 24 hours a day. It can be stocked with the essentials, including medication and snacks, to prevent the elderly from risking a fall.