Secret Holiday Shopper: Involve Our Students In The Process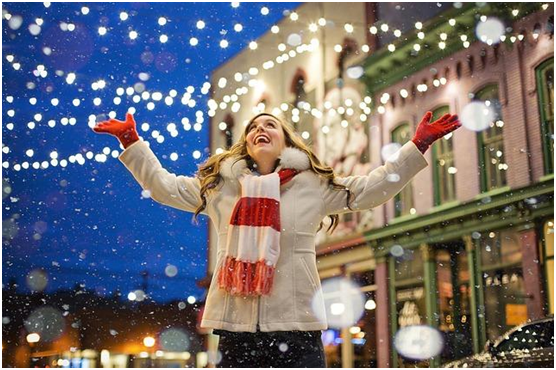 There may exist different means of raising funds for programs, and one of them is by interdicting the secret holiday shopper program. In this program, you create a shop that has gifts for kids to buy for their loved ones. It teaches the art of giving while allowing the school to make money. If you have decided to create a secret holiday shopper experience, it is advisable that you don't make the mistakes that others have been making, which is ignoring what the kids think about it. We have come across schools that feel that kids can't make any decision for themselves, and see no need to consult the kids before doing anything. They tend to forget that the kids are their client. If the kids refuse to purchase the gifts, everything will be a big waste of time. When you have decided to have a secret Santa shopper experience, what should you do?
It is quite simple.
Ask The Kids What They Want To Purchase
You need to ask them. What you fancy as an adult is different from what kids imagine. What you may buy as a gift for an adult is different from what kids may for their loved ones. Don't go and purchase gifts that at the end of the day, they will remain in the shop unsold.
What appeals to kids last year may not be what appeals to them this year. This is the basic truth. Kids have their attention regularly changing, meaning that you have to keep yourself abreast with the recent happenings in the world of kid toys.
Some things change, but kids continuously love some things, and they are stickers, pet toys, mugs, key chains, ice scrapers, flashlights, fuzzy socks and blankets, stress balls, toolsets, and so on
Buy enough gifts.
When you are buying gifts, you may ask yourself what number of gifts are enough. It is important to note that kids tend to have more than one person that they love. What does this mean? You have to buy enough gifts for them to buy for those that they cherish. They have parents, uncles, aunts, teachers, classmates, and others that they cherish.
The rule of thumb is to buy five gifts for each student if you have already organized this event in the past. If, on the other hand, this is the first time that you are running a holiday shop, you should think of running a survey on families to see how much they can afford. You should also find out how many family members that the parents would want their kids shopping for. Though the kids would do the shopping, it is the parents that would give the mine.
You have to find out. Depending on the school that you are in, some schools go-ahead to shop for twelve items for each kid. The number you shop for should depend on where the school is located, and the wherewithal of the parents. Can they be able to afford the gifts? The type and number of gifts that you shop for in a region that have a lot of wealthy gifts would be different from the type and number of gifts you go for if your school is attended by the middle class.
Plan Early
If you want your secret Santa shopper experience to be the bomb, you should consider planning on time. You need to start planning for long months before the holidays. This allows you to come up with a plan, and vet those that need vetting. It allows you to convince a lot of people to volunteer. It appeals to their conscience easily. Planning early will enable you to see the flaws in the plan and make adjustments on time before any serious mistakes are made.
Shop year-round.
You should consider beginning the shopping before Christmas time. During the Christmas period, there are a lot of people that are rushing to buy gifts. If you haven't bought your gifts before then, you may end up having nothing to sell, or you may be left with junk. Buy ahead of time and store. This allows you to be prepared.  School Holiday Shop is the best way to shop for gifts year round.