Dealing with a Picky Pet Eater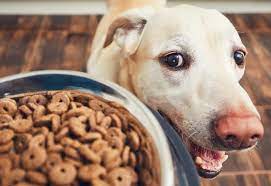 Pickiness is certainly one of the most difficult challenges any pet owner will have to deal with. The fact that there are no sure solutions or treatments to such a problem makes it even more challenging. Why most pets are picky eaters remains one of the most challenging facts that pet owners have to deal with. The history of most house pets can explain this.
History of Cats and Dogs
Most dogs and cats were scavengers and hunters which means that they relied on raw food for survival. Many dogs would hunt fast, while cats would hunt for small meals throughout the day. This means that pets in the wild majorly depended on raw foods. Therefore, it is not surprising that many struggles with processed food, and scheduling meals are unnatural. Most of these animals ate whenever they felt hungry.
Besides that, most processed foods are the same every day. Just like humans would get bored with having one type of meal every day, pets also get tired of the same meal. The introduction of kibble also led to pets exercising less often, which means they struggle with diseases triggered by poor diets and reduced exercise.
Understanding Pickiness
The bacteria in the gut is responsible for pickiness because it sends a message to the brain regarding food preferences, among other things. Different gut bacteria are also responsible for creating a craving for specific foods. When there is an imbalance, some of the pets develop pickiness. This explains why switching up pet foods to new ones may not work. The goal should be to find wholesome food like the raw pet foods from Houston Raw Pet Food which are more balanced.
Tips to Deal with Picky Dogs
The bacteria responsible for pickiness will certainly die off if you refuse to feed your pet the food they want. You can ignore the dog's pickiness and continue feeding raw foods. The secret is to exercise patience because these may take a toll on you in the long run. Go for foods that strengthen the dog's microbiome, such as goat milk and bone broth.
Tips to Deal with Picky Cats
While the fasting technique works perfectly for dogs, it can cause much trouble for cats. Prolonged fasts in cats lead to a liver fat breakdown, which can be problematic for cats in the long run. This makes it difficult to deal with picky cats. Changing the food or mixing it with their favorite foods may not work. However, you can start with small amounts and increase them gradually. Just as you do with the dog, exercise patience, and slowly the cat will get used to the new foods.
Regardless of your option, make sure to invest in high-quality foods. Pets deserve the best quality foods. Consider choosing foods they would naturally be inclined to eat and enjoy such as raw food options. Over-processed manufactured pet food is devoid of most nutrients and is not truly beneficial hence should be minimized if not avoided completely.