Instagram Models and Influencers to Follow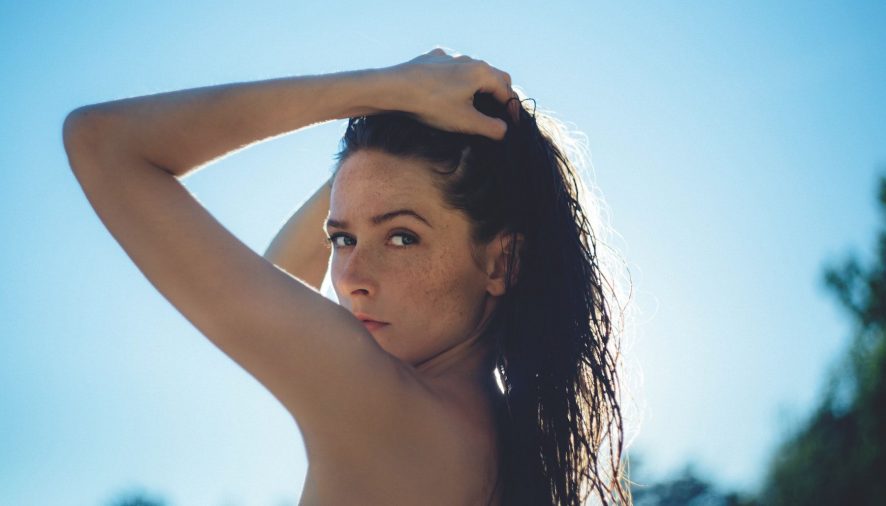 Are you looking for some new inspiration on Instagram? Look no further because we've rounded up a list of top models and influencers to follow for their stunning photos, unique sense of style, and captivating content.
First on our list is supermodel Kendal Jenner. With over 116 million followers, Jenner constantly wows us with her edgy fashion choices and enviable jet-setting lifestyle. From professional photoshoots to candid snapshots, her feed is definitely worth a follow.
Next up is Australian beauty Miranda Kerr. Known for her work with Victoria's Secret and Kora Organics, Kerr gives fans access to her glamorous modeling gigs as well as providing insight into her healthy living habits through gorgeous shots of organic meals and fitness routines.
If you're looking for fashion inspiration, Gigi Hadid's feed is the place to go. With her signature Cali girl style and major campaigns with top brands like Maybelline and Tommy Hilfiger, Hadid's Insta is a must-follow for anyone interested in fashion. And while a lot of branding and marketing is done through social media, it's been noted that Gigi hasn't focused her efforts on buying Instagram followers in order to make her count look larger.
Fashion blogger turned model Aimee Song always brings on the outfit envy with her effortlessly chic looks. She offers a mix of professional shots from magazines and runway shows as well as candid snaps from her travels, making her feed a fun mix of high fashion and approachable style inspiration.
Influencer Chiara Ferragni, also known as "The Blonde Salad," gives followers a behind-the-scenes look at her fashion collaborations and jet-setting lifestyle. With a mix of professional photoshoots, red carpet appearances, and candid moments with friends and family, Ferragni offers up major outfit inspiration as well as a peek into her glamorous life.
Last but certainly not least, plus size model Ashley Graham continues to break barriers in the fashion industry and inspire body positivity through her empowering posts and unapologetic confidence. Whether she's slaying it on the runway or just living her best life, Graham's Insta is filled with body-positive vibes and major style inspo.
Make sure to give these stunning ladies a follow for some serious fashion envy and Insta inspiration. Happy scrolling!
Who are the Most Followed Instagram Influencers?
Influencer marketing is an increasingly popular way to reach consumers, and Instagram is a prime example. Its visually-driven content, short videos in Reels, and temporary sharing with Stories make it perfect for content creators who want to reach a large audience. The most popular Instagram influencers publish a wide variety of content and have amassed millions of followers. Some of these top stars have featured in prestigious publications like Seventeen and Maxim.
If you're looking to reach a large audience and generate sales, it's a good idea to target the most popular Instagram influencers. Some of these influencers have a large following and have already partnered with brands. However, working with a mega influencer can come with its advantages and disadvantages. It's important to remember that each brand has different goals and needs, and not every influencer tier will be able to reach those goals.
Where and How to Follow Models on Instagram
If you're looking for a new model or influencer to follow on Instagram, there are several different places you can look. One place you may want to look is the pages of popular models. Models who are able to attract a large number of followers are more likely to attract more followers. This is because their followers are more likely to like and comment on their photos.
Instagram is fast becoming the "go-to" platform for aspiring models. It's a great way to show off your portfolio, build a huge following on Instagram, and connect with industry professionals. There are even a lot of less-known models and influencers that don't have millions of followers, but are still making an impact in the modeling industry. Some of these women are well known for being plus-size models and have graced the pages of Vogue, Harper's Bazaar, and Christian Siriano.
Jen Selter Instagram
The Internet's top fitness and fashion model, Jen Selter, has over 12 million followers on Instagram. She started her fitness journey in high school and has since become a prominent figure in the fitness world. Selter's content is both informative and inspiring, and includes nutritional recipes and exercise routines. She also features motivational captions and signature poses.
Selter, who is also a fitness trainer, has become an Internet sensation thanks to her popularity. She has over 12 million followers and has an active YouTube channel, where she regularly updates her followers on her diet and fitness goals. The model has also been featured in popular magazines including Elle, Muscle & Fitness, and Maxim.
Ashley Graham Instagram
As a model and influencer, Ashley Graham is a model who has managed to achieve a high profile. Her glamorous Instagram accounts feature pictures of her at events, photo shoots, and travels. She also runs a mini-vlog, Breaking Ground, with her partner Dylan Sprouse.
Aside from her modeling career, Ashley Graham is also an activist and body-positive message proponent. Her popularity in the digital world has helped her land major modeling contracts. She has collaborated with Ellen Degeneres and Ellentube to promote body positivity, and she also hosts her own YouTube series called Fearless.
Bella Hadid Instagram
Gigi Hadid's younger sister Bella Hadid is one of the most influential Instagram models to follow. She has worked with top designers and brands including Alexander Wang, Michael Kors, and Zadig et Voltaire. Her career has taken off and she has been on many magazine covers.
The supermodel has been spotted in New York City with her mother, Yolanda. The two were pictured with matching Dior purses and posing with the city skyline. The model, who has long been a favorite among fashion fans, first broke out as a child model and later became a famous fashion designer. Her exotic look has landed her many high-profile jobs, and she's been active in promoting social causes.
The rise of social media has led to an explosion of influencer marketing and the rise of the Instagram model. Millennials are more likely to trust the advice of their friends, and celebrities who are well-known and popular on the social media platform have gained a massive following. In addition to Bella Hadid, Chrissy Teigen is another top Instagram model who has a following of millions. She has been featured on the cover of a MAXIM calendar and has received several offers from top brands. She updates her followers with news, outfits, and even her daily life.