All you need to know about buying electric standing desks!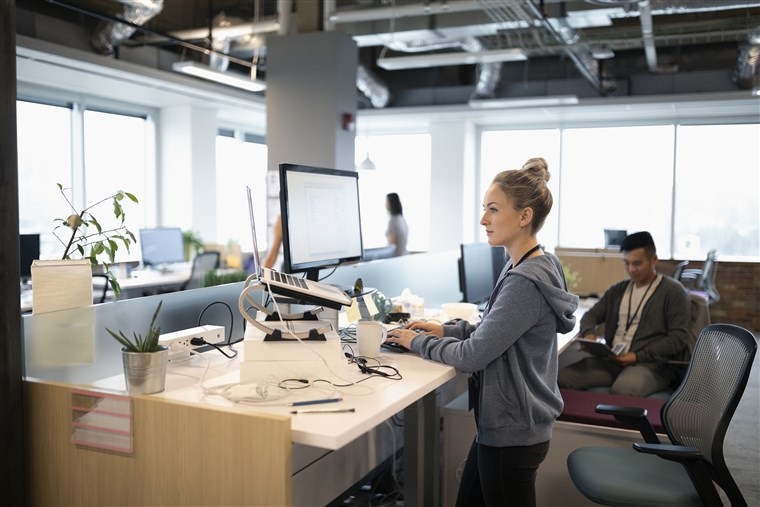 Sitting for too long in the same position can have serious health risks, including increased risk of obesity, back pain, spinal problems, and weight again. The solution is rather simple – a standing desk, also called sit-stand desk or standing workstation. The purpose of a standing desk is to allow you to sit and stand seamlessly during work hours to change positions. There are a wide range of standing workstations, including those that can be adjusted for height manually. However, most offices and professionals prefer electric ones. There are many advantages of using an electric standing desk from Primecables.
In this post, we are sharing a few things worth knowing before you purchase your first electric standing desk.
Why use electric standing desks?
An electric standing desk relies on electric power for height adjustments, and all the adjustments can be made at the push of one button. Electric models, although expensive, are super easy to use, and you don't have to waste any time at work, which means that using these desks will add to productivity. Also, you are likely to get a better warranty on the product, and most of the better electric standing desks don't make a lot of noise, making them ideal for workplaces, commercial areas, and home offices.
Features that matter
Most desks that rely on electric power will have simple buttons, which can be used for height adjustments. Depending on who is using the desk, you may want to check the minimum & maximum heights. Check the mechanism to know if the desk makes a lot of sound, and in case of electric models, you may want to evaluate programmable settings, if any. Ease of movement, ability to adjust in a short time are other things to consider. You can expect to get some form of warranty on all electric standing desks, but make sure that the brand offers aftersales service and is accessible. The tabletop may not be included in the desk, because that's one thing that people like to get customized, and in that case, you may want to consider that part in the budget too.
Ergonomics play a dominant role in selecting an electric standing desk, and we suggest buyers to think of this as an investment. When you are busy in work, you don't want to wait for minutes to change positions. Also, check online stores, so as to get a better discount.