What Is That Makes Akoya Pearls So Lustrous?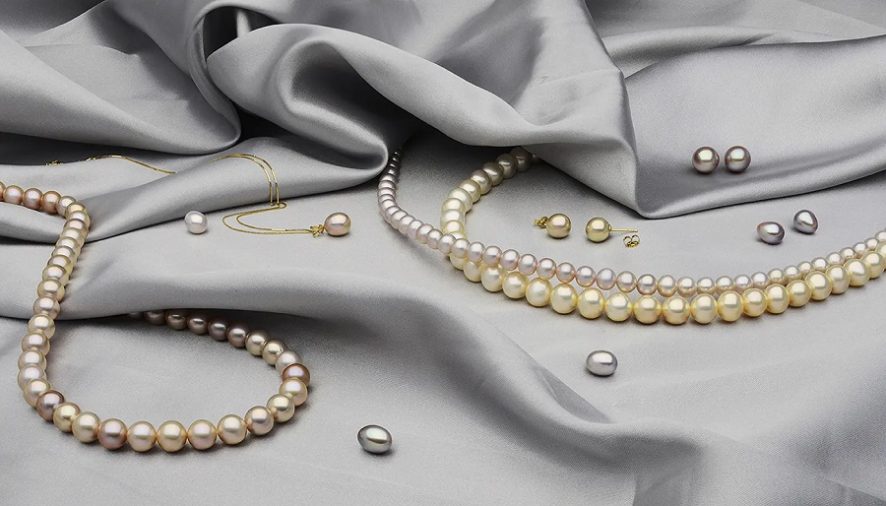 Akoya pearls are one of the cultured pearls that leave one amazed by its amazing luster and radiance. They are known to raise in the areas of Vietnam, China and Japan. If you are wondering the reasons behind its shine, then you have come to the right place. This article uncovers all those things that make Akoya Pearls so beautiful.
How a pearl gets luster?
A substance called nacre is what is responsible for its shine. The nacre impacts how the light gets refracted. Both reflection and refraction results in pearl's luster. So, when Akoya pearl gets cultured, they witness highest possible luster due to its nacre coating. Look at here to know more about mesmerizing radiance offered by Akoya pearls.
What makes Akoya Pearls to have so much shine?
The place where Akoya Pearl gets cultivated is an important factor that determines its extent of luster. These pearls are grown in the cold-water areas in Vietnam, China and Japan.
In these areas, the temperature is up to 13 degrees cooler as compared to other areas of the world. This brings down the speed of nacre excretion and creates one with a compact structure. Thus, Akoya pearls have got superior reflective and refractive qualities.
Luster Grading of Akoya Pearl
Grades help in determining the quality of a pearl. Let us look at what does different grades tell about the quality of the pearls.
Pearls that are graded as "Grade A" have got the highest luster. They have rich refraction tones and clear reflections.
Grade B pearls are the ones that exhibit high luster. They don't have the ability to reflect crystal clear images and have moderate tones.
Grade C Pearls possess a medium luster. They are seen to offer very little clarity when trying to reflect any image.
Grade D Pearls are the least lustrous of all types. They don't provide any reflection and also don't have any kind of deepness of color.
Conclusion
Hope this article has been successful in satisfying your curiosity and equipping you with all the relevant information pertaining to its dazzling shine and beauty.