What is the ATMA Exam and How Difficult It Is?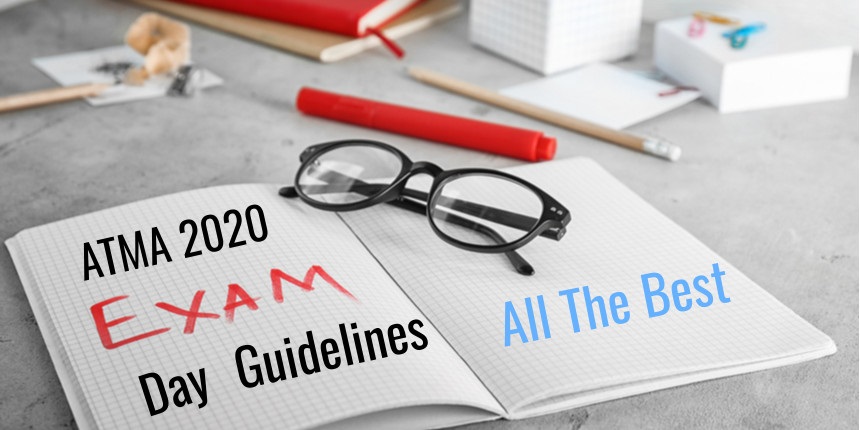 ATMA also known as AIMS Test for Management Admission is an MBA entrance exam conducted by the Association of Indian Management Schools (AIMS). It is a single-window exam with a student-centric approach for multiple college admissions with global exposure. ATMA score is recognized by more than 100 B-schools in India that makes it quite popular among budding MBA aspirants. Let us discuss ATMA in detail.
What is ATMA?
This National level MBA entrance test is conducted for those aspirants who wish to seek admission in MBA colleges across India in Delhi/ NCR, Jaipur, Bangalore, Bhubaneswar, Hyderabad, Chennai, Mumbai, Pune and other prominent cities. The score of the ATMA test is recognized by the Ministry of HRD and AICTE approved Government University, private-aided, private-unaided MBA colleges in India. It is the only MBA entrance exam in India that is scheduled five times in a year, which gives aspirants an opportunity to improve their score for securing admission in top MBA colleges.
Who can appear for the ATMA 2020 entrance exam?
To appear for the ATMA entrance exam, candidates should fulfil a few basic eligibility criteria. There is no age bar for ATMA aspirants. Candidates must possess a valid Bachelor's degree in any discipline. Even if the candidate is in the final year of the undergraduate program, he or she can appear for the exam.
ATMA MBA exam pattern
ATMA has a unique format of single day single session exam.  The exam is conducted five times in a year giving aspirants an opportunity to better their scores with each attempt. Either the exam can be given in computer-based or paper-based format. There are six sections in the ATMA exam paper with each section comprising of 30 questions each. Overall, the exam carries 180 questions that need to be solved in the time span of 180 minutes. Mentioned below are sections in the ATMA exam:
Analytical Reasoning Skills Part-I
Analytical Reasoning Skills Part-II
Verbal Skills Part-I
Verbal Skills Part-II
Quantitative Skills Part-I
Quantitative Skills Part-II
Each section is split into two parts containing 30 questions each having allotted individually 30 minutes to each part. Differential marking scheme is not followed in the ATMA exam. From among the given choices, candidates score +1 mark for choosing each right option, and a negative marking of -0.25 marks for each wrong answer.
ATMA 2020 MBA exam schedule
In a year, ATMA is scheduled five times; i.e. in February, May, June, July and August. Generally, the registration commences one month prior to the month in which the exam is scheduled to be held with the admit card made available one week prior. The ATMA exam gives MBA aspirants an excellent opportunity to improve their scores by re-appearing in the exam. The tentative schedule for the same is available on the ATMA website. The duration of the ATMA exam is 3 hours and 30 minutes. Exam centres are at Ahmedabad, Bangalore, Bhubaneswar, New Delhi, Hyderabad, Indore, Jaipur, Kolhapur, Kolkata, Lucknow, Mumbai, Navi Mumbai, Nagpur, Nashik, Pune, Raipur, Ranchi and Thane.
Which B-Schools accept the ATMA score?
ATMA MBA exam score is accepted by 100+ participating B-Schools that grant admission to the MBA aspirants based on their test scores. The list of MBA colleges and institutes that accept the ATMA score include reputed MBA institutes such as PRIN L.N. Welingkar Institute of Management Development and Research (WE School), Mumbai, Jaipuria Institute of Management, Lucknow, IPE, Hyderabad, EMPI Business School, New Delhi, Institute of Management Studies, Ghaziabad, among other prestigious institutes.
Last-minute tip for ATMA 2020 exam. Attempt mock tests:
Revise all concepts and formulas before the exam. Keep practising mocks even a day before the exam. Whatever mock you attempt in the last days, try to do it in the time slot you have the ATMA exam in. Remember the mistakes you made in your mock tests, and make sure you do not repeat them in the exam. Study for 5-6 hours. Solve 50 questions each of Analytical Reasoning Skills, Verbal Skills, and Quantitative Skills daily. Revise key points from notes. Be confident, do not panic. On the exam day, first, attempt all the questions that are the least time taking. When attempting these questions, focus on accuracy.
Check all details of ATMA 2020 exam like dates, application form, eligibility, and syllabus, admit card, results, pattern, preparation tips, question papers, and more at https://www.shiksha.com/mba/atma-exam