When Is It Necessary To Call An Industrial Air Compressor Service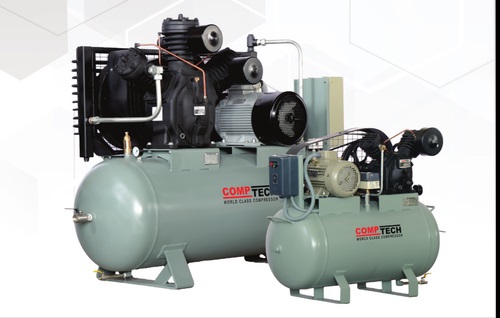 Maintenance is a key element to prolonging the life of anything – your home, your AC equipment, your electronics and your appliances. So why wouldn't you get an industrial air compressor service for your compressor needs? Yes, it too needs to be maintained and cared for. But how often do you need to service this item?
The type of industrial air compressor service you need depends on the usage you give it and on the compressor itself. For instance, a compressor that is oil-based needs an oil replacement process every 500 hours of use. Whereas a compressor using synthetic oil can wait to be serviced at the 2,000-hour interval. But when it comes to air compressor maintenance it's not just about counting the hours until it's time for an oil change. It's about being on the lookout for problems and taking a few small preventative measures yourself.
What to Check for
There are a few things you can check on your own and you want to do so to prevent problems in the future. For instance, you want to check for error messages on the unit's controller. You also want to check oil temperature and coolant levels and make sure the drains are working correctly.
Be Careful with The Bad Boys
Some compressors are more complicated than others and they probably need servicing more regularly. In this case you may need to get them checked out by a certified technician. However, most service inspections are quick and won't usually require the compressor to be out of service for more than a few hours.
Additional Repairs
In some cases further repairs are needed, but most technicians are equipped to handle these needs. The point is that when it comes to an air compressor, it needs maintenance on a fairly regular schedule. This avoids interruptions and keeps operations running smoothly.
The Purpose of Maintenance
The purpose of this type of air compressor maintenance is to catch problems before they happen to prevent expensive repairs or work downtime. As such, you want to inspect all components, some on a daily basis, others weekly or monthly. If you see a problem, you can call in the technician and rectify the problem.
Most inspections are fairly easy to do and involve little to no cost. For example, upon a daily inspection, you may find problems with semi-broken belts, so replacing these can prevent a costlier repair issue when the belt snaps and the compressor stops working.
Regardless of the size of your compressor, it is important to have someone oversee its maintenance on a consistent basis. This type of maintenance will ensure your machines work consistently day after day.
Things You to Avoid by Performing Compressor Maintenance
Avoid Downtime
The largest benefit to air compressor maintenance is that the equipment will run smoothly at all times and thereby avoid your having work downtime.
Avoid Emergency Repairs
With consistent maintenance, you avoid downtime and prevent the need to call in a technician for an emergency service call. This prevents unnecessary costs and saves you money. Without maintenance repair costs can become exorbitant.
Lower Energy Costs
Air compressor maintenance allows you to catch problems and keeps the machine working optimally. A lack of maintenance causes dirt and debris to get into the parts and causes them to dry out. This lack of lubrication or replacement causes the compressor to use more energy and results in high energy costs.
The Truth
Maintenance and part replacement help the compressor last longer. It helps you keep your operations running smoothly and saves you money. Most of the maintenance is basic, however, there are times when you should call in the tech to come and revise the compressor and change any needed parts before they cause a more serious issue.
Without maintenance, an air compressor and its parts can't last as long as it otherwise would. You need to perform regular maintenance procedures.