Hurom Juicers & Blenders, The Simple Way to Stay Healthy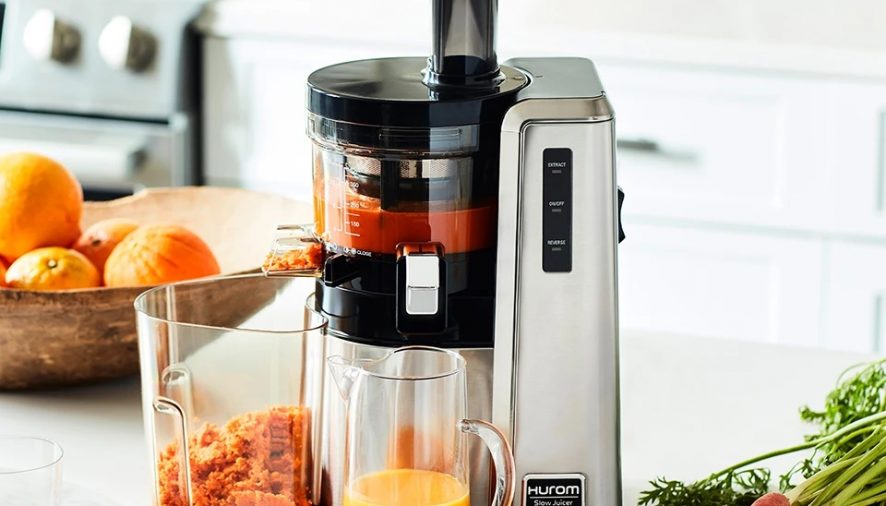 Nothing beats the taste of freshly squeezed fruit juice in the morning, along with the usual breakfast routine. Not only is it delicious, but it also has nutritious benefits. The vitamin C found inside fresh fruit juice can aid in digestion, strengthens the immune system, and also detoxifies the body. The secret behind getting all these benefits is arming oneself with a Hurom juicer. They make the process simple and hassle-free.
The Story of Hurom
Hurom was started as a kitchen appliance company in 1974. The founder had a mission to promote healthy lifestyles by making appliances that help people eat more nutritious foods. Over the years, Hurom has been driven by innovation, and they have continued to manufacture and commercialize several kitchen appliances, including a high-speed food processor and so much more. In 2005, Hurom innovated the first slow juice processor with a globally patented Slow Squeeze Technology. Since then, Hurom has received accolades for its excellence in product design and world-renowned design competitions.
Why Choose a Hurom Juicer
There are plenty of reasons to convince someone to go for the Hurom juicer. Apart from simplifying the juice-making process, they have a lot to offer.
A History of Over Forty Years
Behind the Hurom juicer is a culmination of forty years of relentless research and the development in pursuit of juice perfection. This research also includes input from different people on what would make the perfect juicer. With this, one is assured that the manufacturers have been able to incorporate all the good things they would want in a juicer.
The Slow Squeeze Difference
Hurom juicers have a patented Slow squeeze technology that uses an auger to squeeze out the juice instead of shredding fruits and vegetables with high-speed blades like other juicers and blenders. This not only makes the Hurom juicer safer, but it also minimizes damage to ingredients keeping the natural taste and nutrition intact.
Higher Yield
The Hurom juicer takes great pride in its efficiency. They are made of materials like Ultem, Tritan, and stainless steel. In addition, they use a long-lasting AC motor. All these play a significant role in ensuring that every drop is squeezed, and nothing goes to waste.
Easy to Use
Hurom juicers are made to ensure that the user enjoys not only the juice but also the experience. They are super easy to use and will even have someone looking forward to mornings, just so that they can enjoy their freshly squeezed juice. In a way, Hurom helps one stay healthy. In addition, Hurom juicers are very easy to clean, and unlike other juicers, there aren't any hard to reach areas where dirt hides.
Get One Today
The first step to healthy living is getting a quality Hurom Juicer. With one around the house, you are guaranteed healthy fruit juices every day of the week. From increasing immunity to weight loss and flushing out toxins, Hurom juicers might be the ticket to healthy living.