How to select the best Plus Size Shapewear for Tummy Control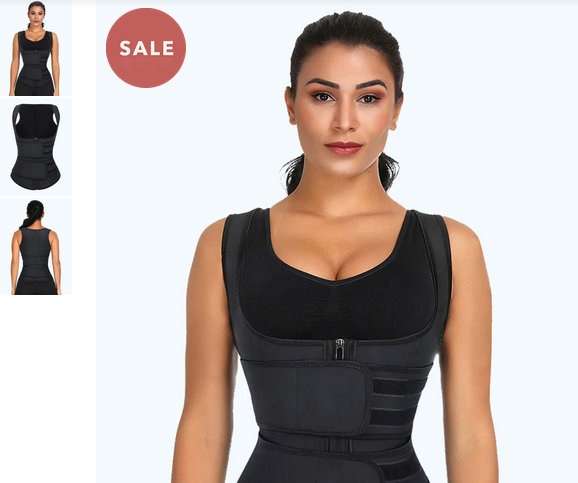 Well, it is quite tough to pick the right shapewear for ladies who are born with voluminous body size and most shapewear aren't very alluring for their bodies. They wish to have specific shapewear not just covering their flabby and bulging tummy but also want it to fit with their clothing. And this is not it! They also wish to keep their comfort zone as their top notch priority so that it doesn't cut their breath.
It is quite clear that even women on the plus side do not want to resist any new fashion trend and look charming. They will prefer to wear a sexy and appealing shapewear and then don the best body hugging dress to look their best. What if there is an event and you want to look your best, wouldn't a shapewear be a perfect inclusion? 
Here are some tips from Loverbeauty to help you pick shapewear wisely for tummy control:
Get your size right
But how would you know this is the best shapewear for you if you don't know which size is right for your body? Well, the basic step here is to find the right fit for you and if you don't know then check out the sizing chart. Also keep in mind, every brand may have its unique size chart. So, make sure you take a look at it before buying. Waist trainer for plus size women are available with hooks and velcros to offer you a perfect fit and look. 
Know your shape well and concentrate on the parts you want to boast
Know what your natural form is! What areas of your body do you consider as your highlighted spot? Once you have acquired this knowledge, you know how to select the best plus size shapewear for your tummy which can cover your weak spots and allow you to stand out.
Choose the right level of support for you
Once you have picked the right size and the body parts you want to highlight, it is time to choose how much compression you want.
Figure of a woman has an option of three types of compression:
Firm compression: It is strong and is recommended for formal and body hugging clothes such as bodycon dresses, prom gowns, wedding dresses or evening dresses. It gives you a sturdy and toned look without constricting too much.
Medium compression: If you want to enhance your body shape and look appealing with your curvy contours then this is the compression to go for. You can spend hours in it with strong control and comfort.
Light compression: If you have a bulgy tummy and you want to smooth out then less control compression is the best for you. It will smooth the trouble points and help you rock your appearance for the whole day.
Pick the right size shapewear to look your best
Actually the amount of compression and support you require depends on the different opportunities. For instance, if you are wearing a formal wear, then shapewear tank top is great for you. For evening wear, you can wear a bodysuit, for an outing with jeans you can wear high-waist shorts.