How to Fix the Ambience for a Perfect Rummy Session with Friends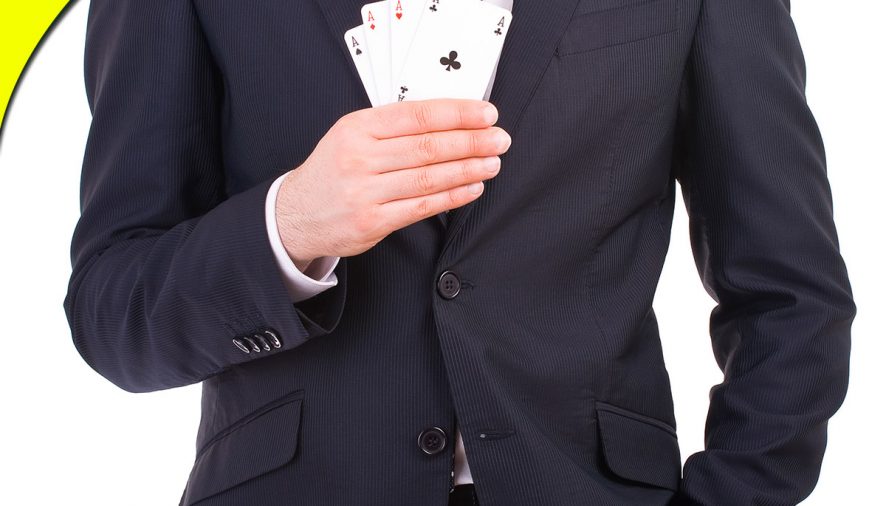 Playing rummy with friends is always a pleasure. It does not matter whether you are playing the game online or offline. When you play with your dear friends, rummy fun gets doubled. So, make sure you create the right ambience to play rummy with friends. Here is how you can fix the right ambience for playing rummy with friends offline at your home or theirs:
The Seating
The seating arrangement can be a great contributor deciding your level of comfort while playing the game. You need to pick a seating arrangement that is comfortable to all. If possible, pick seats that have height adjustment options. Make sure that the table for rummy is also of the right height. The table's height should be such that the players needn't bend down to pick the cards or play them. Also look for a table that is wide enough so that the cards do not lie too cluttered at the centre and everyone playing the card game can access the deck or the disposed pile cards easily.
The Lighting
You also need to make sure you are able to see properly without strain on your eyes. You can do this by adjusting the lighting in the room. Try to set the rummy table right below the light so that no one has difficulty seeing the cards. Also make sure the table is arranged in a manner that does not let your shadows fall on the table. You may have to try different options available at hand before deciding the right lighting arrangement for playing rummy offline.
The Room Fresheners
When you invite friends to your home to play rummy with you, it is important to make sure the room smells fine. When all the doors and windows are closed, a stale smell may arise in the room. The best way to avoid this is to use a room freshener. It is always best to go for a mild room freshener that does not distract the guests yet keeps the room smelling sweet.
The Décor
As a host, you also need to be wise with the décor you choose for the room. Go for simple additions to the room that avid card players may admire. You may place a card stand or a card shuffler on the table. You may choose tea coasters with playing card designs. You may add some pictures of artistic playing cards to your walls that build the right ambience. Be selective and choose additions that card players could identify with. You may look for interesting options on different online stores.
The Food and Drinks
Selecting the right food and drinks can decide how well you perform as a host. Try to pick food and drinks that everyone at the table appreciates. Make sure you also take into account dietary restrictions of each individual based on his or her health conditions.
How to Fix the Ambience for Online Rummy Sessions?
The Covid19 threat and the lockdown has forced many individuals to stay indoors even against their wishes. Staying home and enjoying a session of rummy with friends online can also be a great way to pass your time. Here are some things to keep in mind if this is how you plan to spend your lockdown while staying social through the Khelplay Rummy app:
Charge Your Mobile Phone
If you are hoping to enjoy rummy with friends on Khelplay Rummy app, make sure you charge your mobile beforehand. Once the game starts, you won't want to be disturbed midway. When you are enjoying a grand session of rummy with friends, it is impossible to predict when the game will end or how much time the game will take. It is best to keep your mobile phone on full charge so that you can enjoy an uninterrupted rummy session.
Recharge the Data Pack/Internet Pack
It is true that you don't need a deck of cards to play online rummy card games. You also do not need to convince others to play the game. However, one thing that you will need is a good internet or data pack. If that is not present, the app will not load or the game may not work the way you want. You need to go for a high-speed data pack to make the best of online card games on Khelplay Rummy and other gaming apps.
Find a Silent Corner in the Room
Some people get disturbed with too much background noise. This seems to reduce the fun of the game. If you are one such person, you need to pick a silent corner of the house with good wi-fi connection well in advance. It will help you enjoy a great session of Indian rummy online.
Look for Convenience to Reposition Yourself
If you are one of those who enjoy spending hours playing rummy games, it is important that you choose a location where it is easy to reposition yourself. When you sit in the same position for long hours, your body may start aching. The inconvenience caused may prevent you from focusing on the game at hand. It may also cause you to lose games where you are sure to win. That is why a good location is a part of the ambience you create for a nice online gaming session.
Pick a Few Nice Songs to Create the Mood
Some people enjoy having good songs in the background to cheer them up or create the mood while playing rummy. It is a great idea to create a melodious playlist for your rummy sessions. It will make the online rummy sessions memorable.
Pick a Suitable Time When You Can Play Rummy with Friends
If you are determined to enjoy rummy sessions with friends and loved ones, it is important to pick a convenient time for all participants. You may co-ordinate with them on chat or phone to decide the time and plan your day accordingly.