Why Youngsters Prefer Technology-Driven Skills Over Manual Work?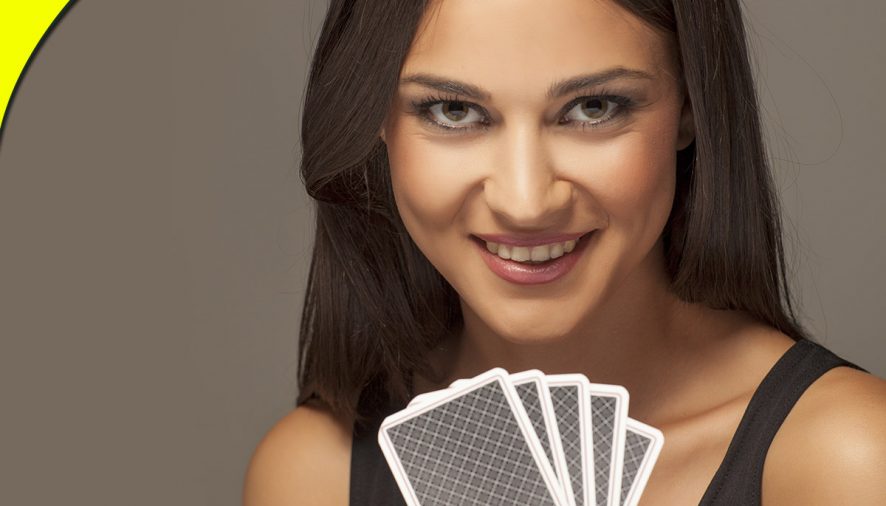 New technologies have impacted various industries, and influenced outlook towards manual labour. While muscle-power is still in existence and human labour is not entirely replaceable, dependence on technology-driven activities are also gaining significance. The preference for internet and technology over manually work is shaping attitudes of people and their life in many ways. Consider the youth of today. Every college-going student prefers to surf the internet to find an e-Book than visit a library to find the hardcopy of the book.
But, why youngsters choose internet and technology over manual work? Below-given are some of the reasons to it.
Save Time and Efforts
Physical work often takes more time and efforts than a task completed with help of technology. For instance, a coffee marker can brew three cups of coffee in a minute, while a person brewing three cups of coffee can take about 10 minutes for the same. Thus, the work productivity increases, as well as precious time is saved, which can be utilized on other important tasks.
Another instance is a snack biscuit manufacturing company with advanced machines for packaging of biscuits, consuming less time for the task, than people who have to manually place the biscuits in the packet. Manual work in this case is a lot slower than the machines performing the job.
Boost Thinking Ability
Learning a new technology is a skill in itself. After all, knowledge never comes easy. People have to study the methods and application of the tech, know how to operate it accurately, and apply in a way to generate maximum output. The process of learning a tech thus, makes one think harder, become better at utilizing thinking ability, and this way, perform at the best.
For instance, to manually draw water from a well, a person simply has to throw in a bucket attached with the pulley, and pull up the bucket. But a motor machine that is adept in drawing water can pump up the water without involvement of any manual labour.
Make the Work Simpler to Understand
There are times when technology can make a task easier to understand. For instance, a company owner wants to demonstrate how accounting software works. So, he can simply prepare a PowerPoint presentation on the same, and circulate on email among the employees. Now the employees and follow the steps in the presentation and learn about the software than having to visit a tutorial or respective person to understand the matter.
Avail Offline Services Online
One of the biggest advantages of modern tech is availability of offline services on the internet. For instance, an individual can place food order online than having to walk up to the restaurant to place a home-delivery order. Similarly, people can access outdoor and indoor games over the internet today, such as cricket, soccer, basketball, rummy, carom, chess, and likes.
The person can download gaming apps such as a rummy app to play card games, a video gaming app to access different types of video games, etc. A businessperson can take his/her business online with creation of a website to reach a wider audience.
Enhance Marketing Strategies
In the above-point, we discussed how businesses can be promoted on the internet. The same medium can be used to enhance business marketing strategies. Perhaps introduce a poll or a form on a landing page online, where people can share their opinions, and provide their contact details. Thus, the business can collate data of their customers on a single platform, than allotting employees to visit homes and asking people to physically fill out a form or application.
Keeping the internet aside, marketing strategies can see a boost through offline strategies with help of technology. For instance, a company can print a series of booklets and pamphlets and distribute the same among people. Now there is certain tech involved in printing the papers, as against a person having to write down a booklet manually.
Improve Communication
Technology can be utilized to improve communication between people. Mobile phones are serving the purpose now for years together. All a person has to do is ring up a dear one and stay connected without having to step out of home. Similarly, email service can help connect with others. Social media channels also allow individuals to text each other and keep updated with what's happening in the life of loved ones.
Build Better Relationships
Already explained in the point above – technology can be used to improve communication. It can also strengthen relationships. There are several apps and websites oriented to match like-minded people, and explore activities together. For instance, a traveller can sign up for events on the internet, dealing with trekking, camping, or visiting destinations and bond with like-minded folks on the journey.
Smart Healthcare
Smart healthcare devices are making a great positive impact on the health of people. There are devices to keep a track of heart rate, blood pressure, diabetes, and number of calories burnt due to exercising. These devices save a lot of trouble for people, who would have to otherwise visit a clinic or hospital regular to keep a watch on their health. However, in certain incidences, one has to take a professional advice than depend on just the tracking and updates provided by smart devices.
Complement Manual Work
Lastly, technology can complement manual work, and provide optimized adults. For instance, a writer can write a blog on the internet, bringing together written skill through the medium of internet and computer device, to reach his/her voice to maximum people around the world. Similarly, there are machines that cannot function alone, but need to be operated by people. Thus in many cases, people and technology have to work together to get a task done.
To Conclude
Internet and technology have certainly brought a significant change in lives of people. It has several pros and cons, but to make the best out of it, youngsters have to understand ways to use a tech optimally, simultaneously not forgetting that manual work too is crucial in many respects.