How to Find the Best Scrap Metal Baler for Your Business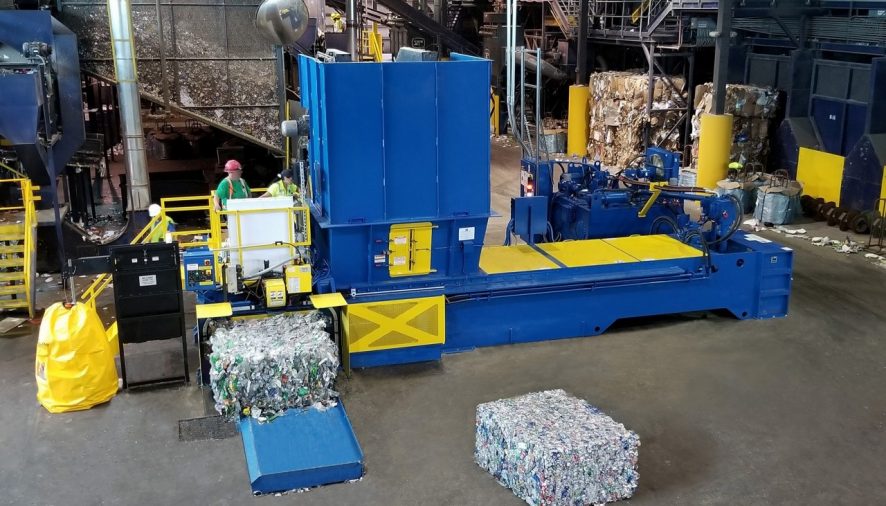 So your business has decided to start recycling metal reducing cost using a scrap metal recycling baler. Now the question comes on how and where to find the best one for your business. There are many things to consider when deciding. Below you will find some helpful information to use when choosing the right one for your business.
How much do you need to recycle:
One of the first things the business should consider is how much material do you need to be processed? Keep in mind that this is going to also affect the cost of the equipment and operating cost. This is because there is a wide range of scrap metal balers. The range in cost can be less for smaller units but more the bigger and more quality of the machine you purchase. Some even cost in the hundreds of thousands. So it is important to calculate to a very close figure of how much you will be recycling and what you will be recycling to make it more efficient.
What type of material:
Some machines will only do certain types of metal. So when you are considering which machine to buy. Remember what type of material you are planning on recycling and make sure that the machine you purchase does that type of material.
How much space do you have for the machine:
Also, remember to consider how much space you have available for the baler? The baler's come in all shapes and sizes horizontal and vertical. The amount of space they use can vary on what brand and what material they process. Don't forget to figure in the space for the bales when they are complete. This is why it is important to know how much space your business can dedicate to recycling.
Safety:
If not one of the most important. We have safety for the business. These machines can be very dangerous and should be kept in a safe area to avoid any unnecessary injury. Also, well-trained staff to operate. With so much compression in the inside of one of these machines, it can be dangerous to operate. Also, some are manual tie compared to auto of the bales. Being a big safety difference. So keep this in mind as well before you decide which baler you will get.
Now the answer to the question. How do I find the best scrap metal baler? When you finally decide on which baler to purchase. Use at least all four of the given examples to search and find the best one that suits your business needs. Remember that one. You need to know how much you will be recycling. This is important because of the upfront cost. Second what type of material you will be recycling and make sure the machine does that type of material. Third how much space do I need? Will I need a horizontal or vertical machine for space you have available. Lastly, always think safety first.
Once you have all four of these calculations figured out you will have a much better idea of where to look and how much upfront cost you will have to begin the recycling. Doing a little research on what brands are better than others could help out as well for durability. This way you know your equipment will last and be worth the cost. If done correctly the recycled material may pay for the machine in the long run.