Give Your Home The Look Of Solid Timber Flooring Without Breaking Your Pockets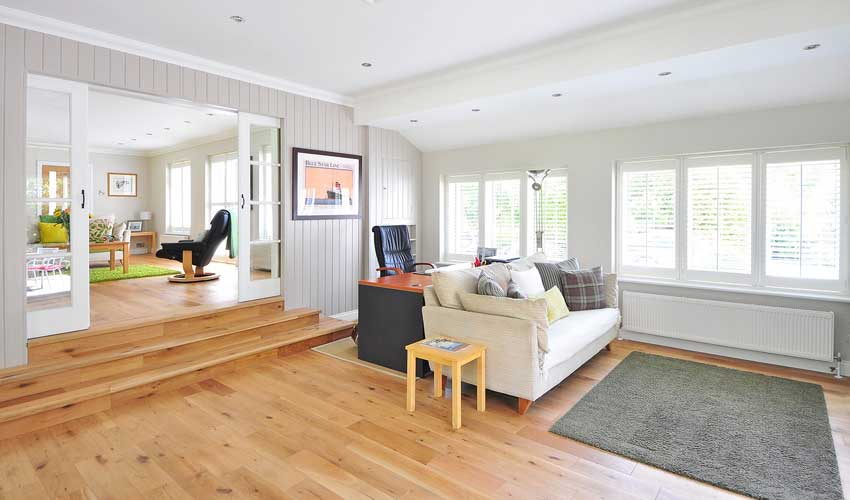 Solid timber is the most popular flooring that everyone wants for their home but it is not just expensive but also very challenging to maintain. Hybrid flooring is the answer to all those flooring requirements who want their home to have the classy look of timber flooring but with added technical advantage at reduced prices.
Vinyl and laminate are combined to make rigid flooring that is beautiful in the look and durable enough to last a long time with minimal maintenance requirement.
If you are looking for a reliable flooring tradesman in Australia, Bleen is the right platform to find one. It is the most up-to-date business directory in Australia where you can easily find the best flooring traders and local businessmen in your area. You can also shortlist a couple of flooring service providers based on the experience of their past customers and rating given by them.
Hybrid flooring – Constitution
Many layers are combined to form this beautiful and versatile piece of flooring.
The 4 common layers that make up this flooring are:
An acoustic backing that is pre-adhered to the board and provides for a comfortable underfoot area.
The limestone layer makes up the bulk of hybrid flooring. It forms a rigid, waterproof, and temperature-resistant inner core of the flooring.
The next upper layer is given to match the texture, feel, and look of timber flooring.
Lastly, the upper layer is coated with a UV protection layer to enhance the durability of the flooring.
Advantages of getting hybrid flooring installed in the home
You can look for different types of flooring providers at BLEEN and maybe request a catalog to see if any of their flooring designs match your style or not. You can choose solid timber or hybrid flooring accordingly.
The advantages that hybrid flooring has are:
It is cost-effective:
With the look of solid timber and at half the cost, hybrid flooring is a very cost-effective option that everyone can afford.
Since it has a water-repellent surface, it can be placed almost anywhere in the house including bathrooms without needing expensive repair cost.
Ease of installation:
The acoustic backing makes it very easy to install hybrid flooring.
You don't need experts and can watch DIY videos to install the flooring yourself.
Less noise and more durability:
As the flooring is made of solid-core structure, there is no hollow sound when people walk on this flooring.
It is also resistant to stains and scratches, making it very durable.
Suited for all types of homes located in different weather conditions:
Whether your house is exposed to sunlight or is located in a very humid area, hybrid flooring can be accommodated in all sorts of weather conditions.
Gives a beautiful aesthetic to your house:
There are so many textures and looks available when you go out to shop for hybrid flooring.
Thus, hybrid flooring can enhance your home's aesthetics.
Hybrid flooring provides at Bleen also says that these floorings do not need special care and maintenance costs are also very low. Be it bathrooms, kitchens, or rooms where sunlight exposure is high, hybrid flooring can accommodate in absolutely all conditions. Many commercial buildings are also shifting to hybrid flooring for these are easy to maintain.