Compelling Reasons Why You Must Keep Your Office Carpet Clean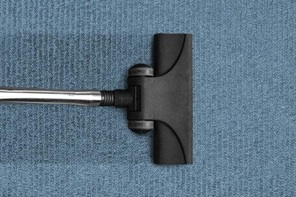 The importance of commercial carpet cleaning is often devalued. Believe it or not, clean carpets play a role in your business' success. Did you know dirty carpets can have a bigger impact on companies and their employees than most people realise?  Clean air in workplaces and offices is crucial, and often requires more than just taking care of the external environment. Having your carpets professionally cleaned makes employees feel happier and valued in their place of work. So, hiring professional carpet cleaning services is crucial for office maintenance.  
Here are good sound reasons why you must keep your office carpet clean. 
Reason 1: Fewer Sick Days
Ignoring commercial cleaning for carpets will increase the risk of having harmful workplace, and as a result, your employees will fall sick, and will be forced to stay home. This is definitely not good for the business. So, as a business professional, it is essential to consider hiring the professionals for carpets cleaning on regular basis to get rid of the bacteria and other organisms which exist in your surroundings. 
Reason 2: Prolong the Life of the Carpet 
By having your carpets cleaned regularly, you can not only prevent stains on your carpet, but also avoid costly repairs and replacement, and extend the life of your office carpet. Did you know dirt, dust, allergens, and other debris in your gleaming carpets compromises the fibre structure leading to breakages and tearing? Professional cleaners will have proper equipment, which ensure a fast and effective cleaning service. They use efficient techniques to clean and sanitise your office carpets.  
Reason 3: Enhance the Productivity Level
Clean carpets contribute greatly to productivity in your office. Working in a dirty environment also reduces staff morale. Research says a safe, well-organised, clean, and healthy environment boosts employee productivity. To keep all your office rugs and carpets spotless, consider hiring professional commercial cleaning companies in Sydney routinely. This motivates your employees, and encourages them to give more productivity. In short, your employees won't fall sick easily, and guarantees a higher output.  There will be no incomplete tasks, missed deadlines, unsatisfactory quality in work, and more. 
Final Words
As a business owner, you want the best from your employees. Nothing can be more encouraging than an employer who likes to make their workplace comfortable. So, make you employee's workplace comfortable with the help of professional cleaning services. 
Are you looking for one of the best commercial cleaning companies in Sydney for carpet cleaning and complete office cleaning? Look no further than Masterwize! They specialise in some of the one-off cleaning are, 
Carpet cleaning

Rapid response

Store fitters clean

Hard floor maintenance

Strip and seal service
To learn more, visit https://masterwize.com.au/