3 Reasons Why Patio Doors Matter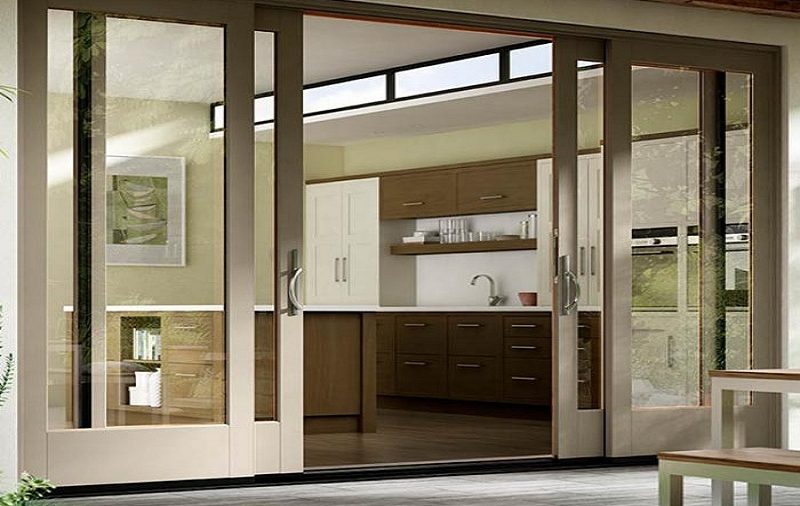 Whether you're buying a new home or you're thinking of remodeling, the patio certainly matters. From having barbecues with the family to simply relaxing comfortably with a drink after work, a patio can be a great place to spend your time at home. But while you might think of the size of your patio and the setup to be the most important factors to consider, how you get in and out is also vital. In this post, we'll discuss 3 reasons why patio doors matter and how beneficial they can be.
Adds Style
Typically, you might consider patio doors to be ugly and kind of boring. But as we're in the evolution of choices for household construction, there are many options to consider when choosing patio doors, and many of these options have a wide variety of design qualities. From hefty wrought iron patio doors to large sliding glass options, a patio door can add a sleek look that can transform your home. Not only can it add to the look and feel of your home, but it can also drive up the value of your residence.
Security
Another factor to consider when choosing a patio door has to do with security. Given that many burglaries happen via access of the back patio door, companies have been focused on making options that are more secure and more effective in terms of safety. And since a lot of patio door options are made out of glass, this makes it easier for criminals to break in and steal your belongings. That being said, patio doors are now getting stronger and safer than ever. In addition, the locks are getting more powerful and more effective. For patio doors with the best security, consider a wrought iron, aluminum, or steel patio door.
Very Useful
Patio doors also matter because they are extremely useful. Especially if you spend a lot of time going in and out of your backyard, you should consider a high-quality patio door. If you choose a cheaper option that's made with low-quality material, you could see yourself buying a replacement very soon. No matter what style of patio door you're searching for, the usefulness of these doors shouldn't go unnoticed. From the security benefits to the ability to add more natural light to your home, a quality patio door can lead to happier home living.
Consider New Patio Doors Today!
No matter where you are in your patio door-buying journey, calling a professional door company can be a great decision. From glass models to wrought iron patio doors, an expert can go over the many options of patio doors and talk about the installation process and how to get started. Call a professional door company today to take your home to the next level!