10 Reasons Why Sisters and Brothers are Best Friends Forever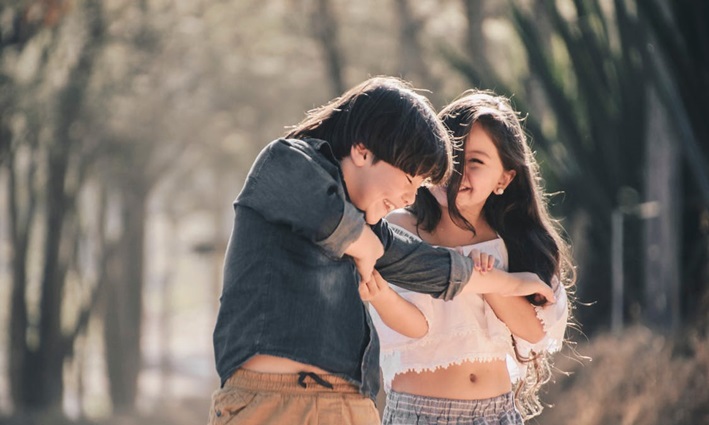 Brothers and sisters share the undying bond that can't be expressed in words. The selfless and unconditional love is what you carry proudly. No matter how much you fight, in the end they are the one who stands by you. Though, you all know sisters and brothers bond is one of the best relations and it needs no introduction. But, this beautiful relationship needs a token of appreciation. So, to appreciate the selfless love, here are 10 reasons why brothers and sisters are true BFF! Just sit back and read, you have nothing to lose.
Your Sibling is Your First Friend
Whether you are elder or younger, your sibling is always the first friend of you as you spend most of your time with them since childhood. He/she is the one with whom you have shared all your likes, dislikes, your secrets, etc. Brother is the one who teases her sister and fights with her but at last shower all the love in the world on her.
Secret Keepers
Your siblings are the only secret keepers that help you to cover when you break a glass in the kitchen, loses something important, want to go on a date. Siblings always support each other and keep secrets.
Rely On Each Other
From talking about boyfriends to bitching about the office, your sibling is the one who always listens. You can always rely on your bro to have a nice talk in the evening.
Holidays
From your picnic to your favorite garden to a night out together with college friends. You sibling has always been there with you in every family gathering, your school trips, etc.
No grudges
Siblings are the only people apart from parents you don't hold any grudges no matter how much you fight, it doesn't last for long.
Loyal
No matter how much they fight and part ways to some reasons. They remain loyal to each other and share the same relation.
They Know Each Other Better than Anyone
Siblings know each other in and out. From their deepest secrets to what they want, siblings understand each other without saying.
You Have Nicknames for Each Other
Have you ever called your sibling with his/her real name? Not at all. Siblings have so many funny names for each other. Nobody else can take that place in your heart.
You Have Each Other's Back
Your sibling has been there for it all, whether it is a heartbreak, or you got into a new relationship, backstabbed by a friend, etc. When you are going through a tough time, you can always share with them and they will support you in return. They will divert your mind, take you out for shopping, cheer you up, and they will always have your back no matter how sad you are.
Lends Money To Each Other
Whenever you need money the only bank you could think of is your sibling. The perks and benefits of being the younger sibling are that you get whatever you wish for. And, your personal bank never asks questions why you need money. The best part is that they never ask for it back. Why not return the gesture? Save some money and buy the best birthday gift for sister or brother and make them feel extremely special.
Hope you find it interesting!