Quirky Gift Ideas for Husband on 20th Wedding Anniversary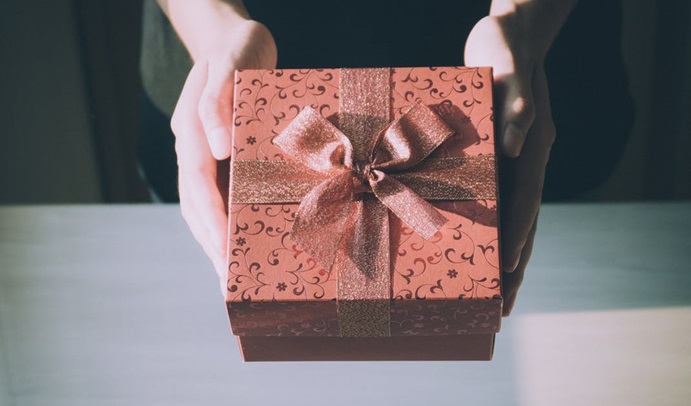 You might be familiar with traditional and modern gift ideas whether it is a paper anniversary, gold, silver or copper anniversary, etc. Each milestone symbolizes something. So, in today's post, you will come across some amazing, quirky ideas of 20th wedding anniversary gifts for husband. But before that, a brief discussion about what 20th anniversary symbolizes?
So, what does a 20th anniversary symbolizes? Well, if you talk about the traditional and classy perspective it signifies china gifts and a modern approach is platinum. So, if you are planning a surprise for your loving husband make sure to keep it in mind. Let's get going, sit back and read it thoroughly because you are about to impress your loving husband.
It is a very daunting task to find the perfect gift to impress your man because there is nothing in the world he might not have right? Still, being a wife, it is your responsibility to do the best for him. To give you a helping hand, here is a list of no less than perfect gifts which will steal your husband's heart away.
Collect memories
You just need to find something that will level up the little things in life that your husband cherishes. You need to lookout something that he will surely love. Collect some old pictures and make a DIY album and place all the pictures together. This gesture is quite old, but it works always. Why not give it a try?
Blend traditional and modern
Blend both traditional and modern gifts to form a classic piece. You can either go for a platinum eternal rose, a pendant, a watch, anniversary plates from china. Heart split keychain and much more. Combine it and surprise your husband a day before.
Recite "our story"
You don't need to stick to a china or platinum gifts if you are having trouble in finding that perfect gift then go for something personalized. Recite your story on a decorative piece of paper and frame it (Make it precise). It would have a long-lasting effect on your husband. Apart from that, to make your celebration grander order a scrumptious cake online from a cake shop near you. Choose from a plethora of anniversary cakes and get it delivered at your doorsteps.
Plan a trip
It is very hard to please a man when it comes to planning a trip. So how would to make things right? Well, firstly think of its favourite destination (If can't check his to-do list, you will surely find something interesting). Then, go online and look for some affordable packages. Just pick the dates and do the bookings. When the D day will come, pack his bags and fly to your favourite destination.
An Elegant Watch
A man who doesn't wear a watch is not a gentleman (just a saying!) So, gifting a man an elegant watch is a perfect idea to impress him. So, buy him a nice watch that suits his personality. Though he must be having a plethora of watches in his wardrobe a gift from his wife would be special.
Cufflinks
If your husband is a dapper type and always dresses well then a set of cufflinks is an awesome idea. And, if you want to make it more personalized then put your wedding picture and get it fixed on the cutouts of the cufflinks. This is one of the quirkiest ideas you can pick to impress him.
Whiskey Glass Set
Yeah! You must be thinking that it is a very common gift and you probably want to think of something else but, this is what he would love (Only if he loves to booze). Let's make it a little quirky! Do you know every gift can be personalized why not do it your way? Engrave your names on it with a heartfelt message and place it in your mini bar or anywhere you like it. Honestly, it makes a great decorative item apart from slurping scotch in it.
So, ladies, these were some quirky 20th wedding anniversary gift ideas to impress your other half. Try a few! You have nothing to lose.