What is covered in a wedding photographer's prices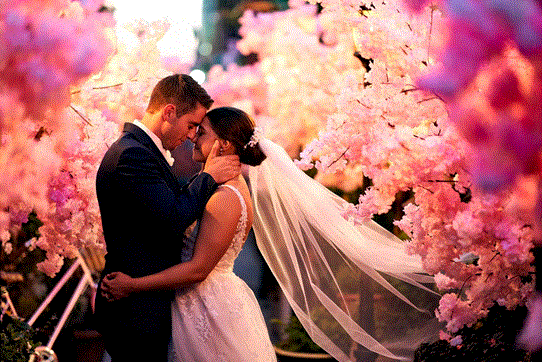 If you are a bride or groom, you are probably researching wedding photographers. There could be many reasons that you are trying to find the best budget wedding photography Los Angeles.
However, before signing the contract, you need to read and follow the information about their pricing and packages carefully. These tend to differ widely from photographer to photographer and may affect wedding photography pricing. A few items that are covered in a wedding photographers price are:
Time
A professional wedding photographer prices typically include between six hours to an unlimited time of coverage. It depends on you, the more you would like your photographer to cover your event, the more you'll have to pay. If you need extra time, you have to pay the charge on a per hour rate; additional hours will cost extra money.
Travel
Suppose, you have chosen an outdoor location for your couple photography which is far from your wedding location. It means that your photographer has to travel a long way to your event if you want your photographer to capture photos on that location.
You may have to pay a per mile charge if he or she is driving to your wedding, or you might have to pay for airfare and accommodations for a destination wedding.
Second Shooters/Staffing
Your photographer is a professional photographer, and he will bring an assistant photographer from his photography company. If he carries his assistant with him, you shall expect to pay him more.
Editing
Editing is an essential part of your wedding. It is part and parcel for photography. A large part of your photographers time will be spent on editing and retouching your wedding photos to make sure they look fantastic. Editing cost will be also included in a wedding photographers price.
Image
Your wedding photography is your unforgettable memory. So it is essential to save those picture carefully. Your wedding photographers charge should only include the actual images price.  Digital files can be given to you in a variety of ways including in an online gallery or via a USB drive.
Print release
Most of the wedding photography packages include a "print release," which means that you can use the photos for your secret use. However, you need to be aware that you will likely not have a full "copyright release," so you don't own the photos provided by the vendor and can't sell them as well. It may mean that your photographer can use your pictures for his other marketing purpose.
Prints
Some photographers include photo prints (or a print credit—money you can put toward purchasing prints) in their wedding photography charges. While you don't have to buy your prints through your photographer, they'll likely come out better if you do. You do not need to provide them with an extra charge for printing your wedding photographs.
Albums
Your wedding album is much essential to another collection. When you are getting old, you can show this album to your grandchildren's. A professional photographer may offer a wedding album as part of his package to you. You can decide whether you would like to design and purchase your collection through your photographer or do it through another service.
Additional shoots
Some photographers include an engagement shoot in their package (65 percent of couples do a pre-wedding engagement shoot). Other shoots that will likely cost extra can include bridal portraits, coverage of your rehearsal dinner or trash the dress sessions, etc.
Tips
While tips are not counted in a photographer's package, they are certainly something you should consider into your wedding photography budget. If your photographer owns the business, you don't need to tip. But if your photographer works for a larger company, you can save this money for other purposes.
However,  if he works for a company, it is your responsibility to give him some tips.
Engagement photo shoot cost
We probably think doing an engagement shoot is worth it, as it helps you and your partner to get comfortable in front of the camera and with your photographer before your big day. It is the best day for you to start your life with a new partner. These prices usually include a shoot at a location of your choice and an online gallery and USB of images. Some photographers allow you to make multiple outfit changes during your shoot, though that may cost extra for others.
Other less visible parts of a wedding photographer's business may be included in their photography package pricing, which contains charges for equipment, employees, business expenses, marketing, liability insurance, and more.