2019 Honda Activa 5G Pros & Cons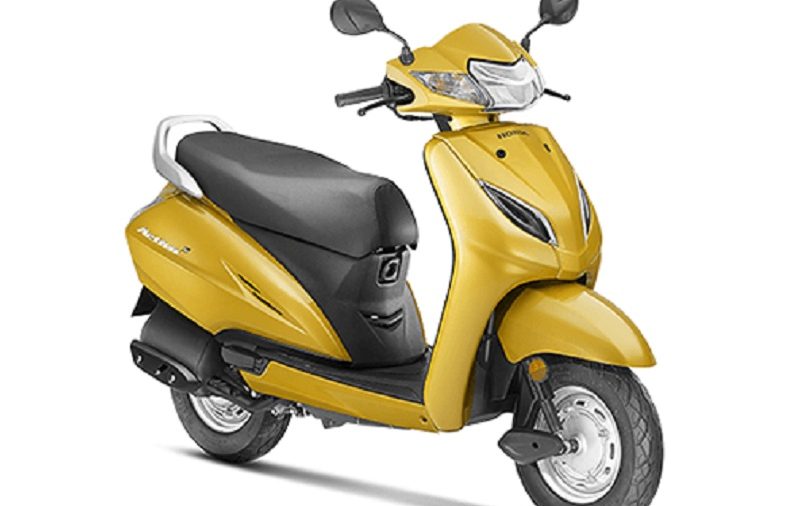 Honda is back with its flagship moped for 2019. The all new Honda Activa 5G is a classic selection with up to date technology for smooth performance. With two variations and limit edition body panels, it is available with attractive offers. However, is it worth the money? Let's dive into the details. We are presenting you the critical pros and cons with activa 5g on road price.
Features and Specifications.
Honda is bringing digital meters like Eco Speed and Service Due indicators in Activa 5g features. With an option to integrate mobile charging port, it houses 18 liters of storage space. It contains standard 109.19 CC single-cylinder engine with air coolers. The usual kick and self-start feature is available in the model. Headlights are all LED. Front and back suspension are hydraulic spring-loaded. It comes with the security of 4 in 1 lock system and ease of seat opening switch in the ignition lock.
There is an evident absence of disk breaks, as 130mm drum breaks take the position. While the features are desirable, other companies tend to offer additional convenient and alluring features. The rear light is still bulb based. However, the quality of the Activa is well-maintained.
Performance and Mileage.
Honda Activa delivers the power of 7.96PS and up to 7,500 RPM and torque of 9nm with 5,500 RPM. Honda has worked on providing 60kmpl to 55kmpl activa 5g mileage with the help of their renown Ecotechnology. The CBS equalizers make it ideal for the roads of the city. Breaks are robust and provide full stoppage for max speed within 6 seconds. It boasts the max speed closing to 85KMPH.
The mileage is affected by highway and road performance drastically. Pickup is a little slow comparative to lighter models due to its sturdy design. The Activa stands on par with other 110cc scooters in the market.
Design and Colors.
Honda is bringing an extensive selection in the activa 5g colors. A new range of vibrant colors for the users to choose from.  There are eight standard color themes and two limited editions for the users. Limited edition body displays Black and Silver matte and a white and golden matte with brown seats.
There hasn't been much improvement to the design of the models for the appeal. It retains the classic appearance with a metal body. Apart from Honda activa 5g colors, there isn't much to look into the designing of honda.
Pricing and offers.
Honda activa 5g on road price ranges from 55,000 for Standard version and up to 57,200 for Honda activa 5g deluxe. The price is standard for the model; however, there are many affordable offers. With EMI options of mere 1,100 Rs and standard subscriptions of around 400, it is pocket-friendly for the average household. There are several cashback offers ranging from Rs 2,100 to Rs 7,000 available.
Conclusion.
Overall the company is bringing slightly tweaked honda with smooth integration of technology and performance. The design is standard as witnessed by Honda activa 5g images and features are decent. Its primary selling point is the reliance on the quality of Honda brand.