Why Office Catering Benefits Go Beyond Free Food For Employees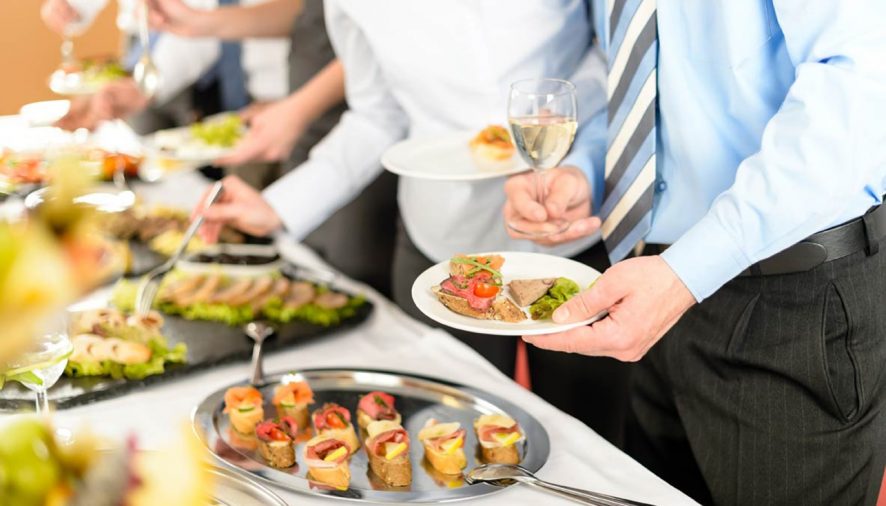 When most people think of office catering, they most likely think of just free food for the people that work there. While that part may be true, there's more to office catering than just free food. It can change up the culture and environment of the office for the better.
There are a lot of things that come into play when it comes to providing free food for the employees inside an office. You will have to think about the amount, the dietary restrictions of some, and the setup in how you want the food to be served. Below are some of the benefits that you will notice.
A healthier working environment
Both literally and figuratively, the office will become healthier. When you serve healthy foods such as fruits and vegetables inside the office for free, the employees are going to be inclined to maintain the healthy diet even when they get home because they already have a taste for it.
Healthier employees mean that there will be less worry about someone missing a day or two because they easily caught the flu. You also don't have to worry about people becoming moody because they have not been able to get the right amount of nutrients inside of their body.
There will be one less thing to worry about
When it comes to lunch breaks, most employees still have to think about where they're going to grab their food. They have to consider the costs and the time it'll take for them to get there and back to the office.
This could affect the way they work an hour or two before the lunch break because they already have something looming in the back of their mind. Instead of having them worry about what they're going to eat, you can provide them with free food to take their mind off of it.
Appreciation for the office workers
Office workers have to go through the daily grind of processing documents and, in most cases, being in front of their computer the whole day. Everyone loves receiving free things. If you can provide your employees with free food through office catering, you are able to boost morale around the office.
Showing employee appreciation is a great way to ensure that there will always be a rapport between the upper management and the employees because at least there's one thing that the employees directly benefit from when they are working.
An opportunity to communicate amongst each other
When you provide office catering, you are facilitating a way for your employees to communicate with each other. This is a great way to make sure that there's nobody that's going to feel left out. They can discuss anything from their hobbies, favorite shows, or even work.
Socialization is one of the most important things that we need to have as humans. It's a part of our DNA to be in a tribe of our own. In this case, you are cultivating a bond between the employees by giving them a place to eat for free.
If you want to build a more solid team who will perform well, office catering might be the answer. Contact us at Saint Germain Catering and let us tell you how.