Top 5 Reasons Why You Should Hang a Chandelier in Your Home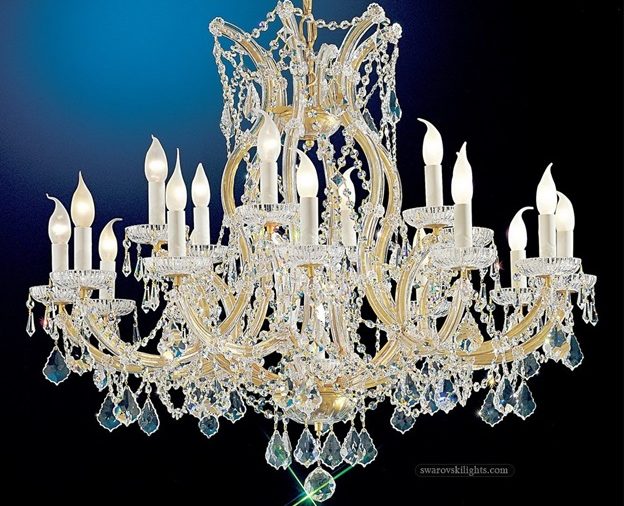 Chandeliers are coming back as a very exquisite, unique way to decorate your home and taking it to the next level. Hanging chandelier models is unique, exciting and it definitely makes your home a lot more interesting. But before you find a chandelier for sale, why is it a good idea to hang a chandelier in your home at this time? Let's find out right away!
Improved visual appeal
Chandeliers are created with charm and high quality in mind. So when you add chandelier lights and a beautiful piece like this in a room, everyone will be blown away. It does take a little bit to find the right chandelier for your home, but a large crystal chandelier or even a more ornate decorative chandelier will make your room and your home stand out.
You save space
It can be hard to decorate your room and make it feel more appealing with the lack of space. Since the chandelier is at the top of your room, it won't eat up that much space, in fact you can add a crystal chandelier in smaller rooms too.
It captures the attention and adds impact
Regardless of what custom chandelier you use, you will always enjoy having one in your home. This becomes a focal point for the roo, and people will start enjoying it more and more. No matter if you go with the small or large crystal chandeliers for sale, it's safe to say that you will have a great time with all of those and results can be amazing.
There are lots of models and designs to choose from
For a lot of people, a chandelier offers them the opportunity to express themselves in ways that would not be possible otherwise. Chandeliers are fun to use, a pleasure to see and they don't even require lots of maintenance too. So all you have to do is to find the right chandelier that suits your needs, as results will be great every time.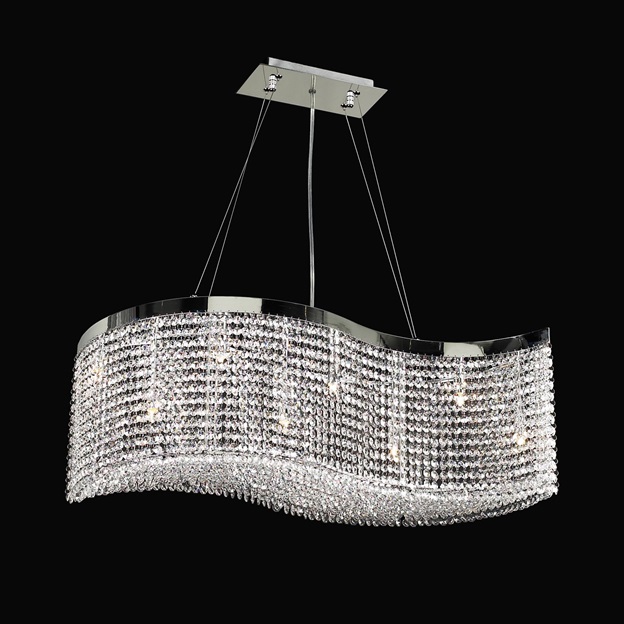 Not that expensive
When people hear about chandeliers for sale, they immediately think acquiring one is very expensive. That's not the case. Even if you go with custom crystal chandeliers, the prices are affordable and you should have no problem getting one that suits your needs. What you have to keep in mind is the style of chandelier you want, if you want a custom chandelier or a regular one and its overall size. There are some other smaller details, but those will depend on the unit you want to acquire.
If you want to take your home's lighting to the next level and also add in a bit of style, using a crystal chandelier is one of the best ways to achieve that. Showsun Lighting provides you with some of the highest quality chandelier models on the market, and you can also create your own custom chandelier in just a few steps too. You just need to send them the design of your dream chandelier lights and they can customize them for you. You will receive a quotation and a final drawing, which you can confirm and they can start with the production process. They have been creating high-quality chandeliers for over 15 years and have supplied more than 500 projects in the world. Some of their customers include Homewood Suites by Hilton in Pennsylvania, Four Seasons Residence in Brazil, Lochside House Hotel in Scotland, Prince & Princess Banquet Hall in Toronto, United Cinemas in Australia, Maori King's Coronation in New Zealand, and many more.
Everyone that wants great, affordable and very high-quality chandeliers for their home should check out Showsun Lighting right away, as here you can find amazing chandeliers for sale at great prices!