Tips for Choosing the Right Waterproof Outdoor Glue: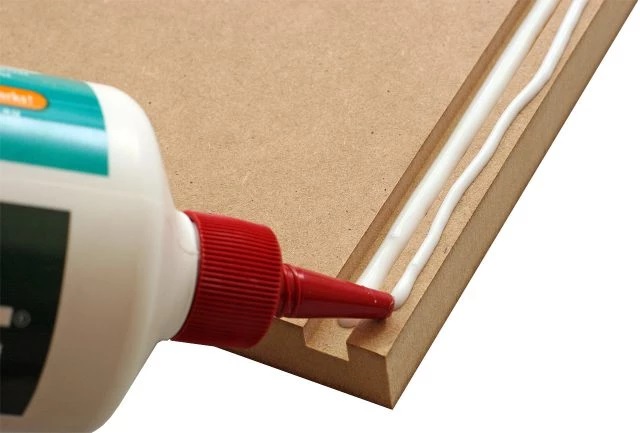 The challenge of keeping things glued together in potentially wet, outdoor conditions is a tedious task than working with interior projects. Because interior projects never see moisture, UV rays or wide temperature swings like exterior projects. If you want your outdoor projects to endure, you need more than ordinary glue for best results. And while exterior adhesives are getting better quickly, you need to understand where each technology works best and what type of adhesives performs best for your applications. Wood is the most commonly glued exterior material. So, you've got four main choices to make wood stick. However, not all of these are waterproof glues. They are:
1: Cross-linking PVA glue (so-called "weatherproof" type I, type II and type III carpenter's glues),
2: Polyurethane glues,
3: Epoxies
4: Construction adhesives.
Among these four choices, let's understand more about the Polyurethane Adhesives and its benefits in offering waterproof property.
Exterior Adhesives: Polyurethane Adhesives
Polyurethane sealants are waterproof enough to use in all exterior adhesive applications above the waterline. One great benefits of using polyurethane sealants are that it can be used in situations where one or both surfaces are made of plastic or metal, in addition to wood. Also, they are best for porous materials because polyurethane glue hardens by chemical reaction with moisture where the air is not necessary. However, polyurethane is considerably more expensive when compared to PVA and polyurethane is messier.
You will have to remove stray glue with acetone when it's wet in case of water doesn't work. Also, polyurethane sealants expand as it cures, sometimes leaving behind large berms of hardened, foamy squeeze-out. Polyurethane glue will harden in the bottle after 10 to 18 months, so the shelf life for Polyurethane glue is short. However, Polyurethane sealants is Expensive and requires small amounts of moisture to cure.
Advantages of Polyurethane Glue:
Strong
Bonds non-porous and porous materials
Needs no air to cure
Uses of Polyurethane Glue:
Polyurethane Glue is used in a variety of outdoor applications for its excellent waterproof property. It works great for Outdoor woodworking projects including those bonding wood with metal or plastic
Exterior Adhesives: Cross-Linking PVA Glue:
Cross-linking PVA glue is the cheapest and easiest exterior adhesive to use. Though Cross-Linking PVA Glue is not waterproof glues they are the best for general-purpose outdoor gluing. Cross-linking PVA glue looks just like regular wood glue. It cleans up with water before it dries. After hardening, cross-linking PVA is more or less moisture-proof because of the transformation of the polymers that occur while drying.
Advantages of cross-linking PVA glue:
Inexpensive
Non-toxic
No odour
Can be applied by roller
Easy clean up when wet
Conclusion:
These four choices are the best option for wood-related applications. However, you need to analyze deeply before you choose the right glue based on your application. Since all four are designed to perform for different applications and not all four has the waterproof properties. Always choose epoxies and polyurethane sealants if you want to endure waterproof property.