5 ways to make moving day rubbish removal as smooth as possible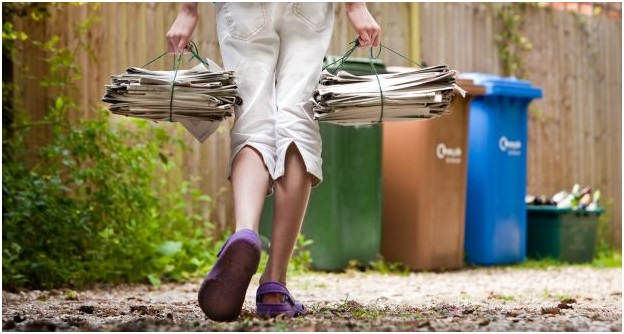 Settling into a new home, with everything neatly in its place, feels great. Unfortunately, to get there, you have to go through moving day. Stressful, uncomfortable and argument-provoking, moving day isn't fun for anyone. We can't promise to make it enjoyable – but these tips should, at least, help lower the inevitable levels of anxiety.
1) Throw out what you can before the move
The closer you get to moving day, the more likely you are to throw everything into your boxes in a blind panic, telling yourself that you'll empty them when you get to the other end.
The result? You'll just add to your stress in your new home. Instead, organise yourself in advance. Be ruthless. Throw out everything you don't need, and take this opportunity to streamline your life.
2) Leave some things to the experts
There are plenty of things you might be throwing away, from old papers and clothes to full-size items of furniture. If you're getting rid of furniture, then Clearabee can help. It's the UK's largest in-house clearance company, with plenty of experience removing and recycling sofas. Try to throw away old furniture on your own and you'll risk damaging the walls or hurting yourself – leave it to the people who know what they're doing.
Clearabee accept orders all around the clock, and often have same-day collection available. That means that if you change your mind and realise that you need to throw away more than you expected, you'll find help on hand.
3) Separate your rubbish
When you see your rubbish building up, you might feel a bit guilty. Separate it in the same way you normally do: recyclables like glass, plastic and paper should be put in specific piles.
Look for an eco-friendly way to dispose of your rubbish, to avoid feeling guilt and to help you do your bit for the planet. Clearabee's rubbish removal service recycles over 90% of what is collected, you can be confident that most of what you throw away will be reused in some way.
4) Hire rubbish removal sacks or bags
Moving takes a lot of your precious time – so don't waste any more of it making the drive to and from the tip. Instead, hire rubbish removal bags which you can fill up and leave for convenient home collection. With Clearabee, you'll enjoy collection the next working day, which will stop the neighbours from complaining, too.
Organising rubbish removal direct from your home is a great way of helping you relax a little bit when it's time to move. It means you've got one less thing to worry about, and your valuable time can now be spent on the more essential parts of the move.
5) Clear up as soon as possible
When the dust is settled and you've got everything at your new house, try to finish the moving process quickly. You may be too tired on moving day itself, and that's fine – but you really don't want to leave your boxes cluttering up the hall for too long.
Set time aside to unpack and put everything away. Take your empty cardboard boxes outside to be recycled as soon as possible. Leaving any traces of the move on display can lead to further stress, so it's better to declutter as quickly as possible, and allow yourself to settle comfortably into your new home.