Telugu movie Sulthan 2021 is hitting the home screens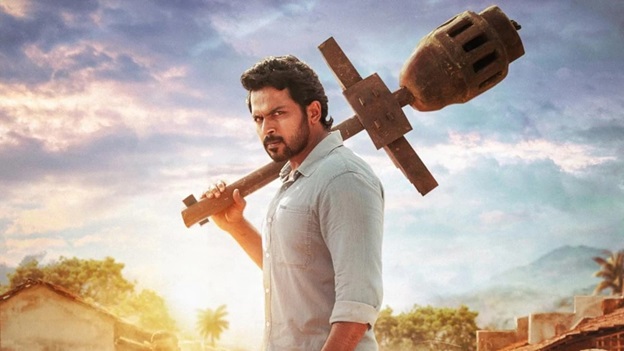 Ever wondered who is behind all the names when it comes to Telugu cinema? Suresh productions, Annapoorna Studios, Geetha Arts, etc., are some of the companies that come to mind when it comes to the Telugu film industry. With their hard work and dedication, these producers are taking the Telugu film industry to the next level. If they had not been working, we would not have got blockbuster movies today. The Telugu film industry has come with many blockbuster hits for the entertainment of its viewers. In this pandemic situation, it is best to watch online movies from home and be safe. The industry has many blockbusters on its online platform to entertain its audience. One such movie hitting the home screens is Sulthan which was released on April 02, 2021.
Sulthan is a romantic family entertainer movie. The film is written and directed by Bakkiyaraj Kannan, and S.R Prabhu has produced it under potential studios. KarthiSivakumar and RashmikaMandanna are in the lead roles with Ponnambalam and Yogi Babu in supporting roles. Sulthan is a robotics engineer in Mumbai. His father, Sethupathi, is a godfather in Vizag, with his wingman Mansoor and 100 henchmen living under him for years. After Sethupathi's demise, Sulthan pledges to reform Mansoor and all the henchmen. He pleads with them to quit crime and lead an everyday and happy life.
Sulthan visits a village in Amravati and falls in love with a village girl, Rukmini. To win her love and make her soulmate, he becomes a farmer and starts working. While working there, he also confronts a notorious village head and a powerful industrialist, who had plans to snatch away the villager's land to set up an iron ore company. Will Sulthan save the village and succeed in reforming his henchmen? Will he win his love? So watch out this movie to know all the answers.
The movie is complete entertainment with the riveting performance of Karthi as Sulthan. Rashmika also gives a decent performance as a village girl. Other supporting actors who played the role of henchmen have also worked well. A little touch of comedy amidst the fights will enthrall you. Cinematography is quite good in the action scenes using the night effects.
How to watch this power pack movie when you are not allowed to step out of the house? The answer is right here. The industry has come with an OTT Platform, Aha for its audiences to continue with watching movies and web series at their place. The OTT Platform of Aha is an exclusive Telugu content platform with a wide range of films and web series just a click away. Aha can be your partner for entertainment. The application has lots of movies in different genres that give you to choose your preferences. Open the box of happiness and spend your lockdown time watching the films. Subscribe to Aha to watch Telugu movies online with a click.