Best Telugu Movies So Far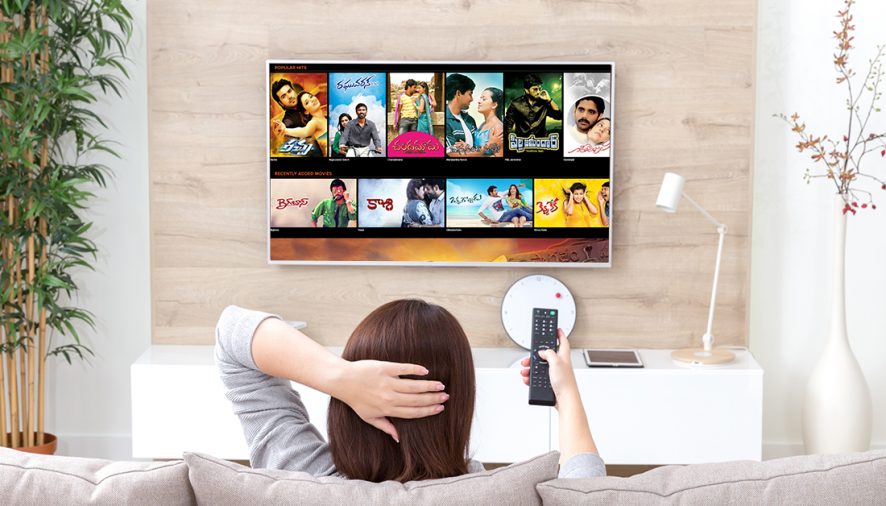 Cinema is the most influential form of art as humans are visually intelligent, and images stick in our minds. Because of this reason, many filmmakers and storytellers began to tell stories and convey their message. Due to the advances in Technology, Cinema transformed into a great source of learning that includes art, language, history, culture, and philosophy. Movies will excite more profound thought and reflection upon one's own life.
New Telugu movies are coming with unconventional stories and unusual filmmaking. Watching the new Telugu films with our friends and family is a pleasure and relieve our stress. The new Telugu movies enrich our emotions. It is great to see that our new Telugu films are remade in other languages, including Tamil, Kannada, Hindi, Bengali, and others. Thanks to Bahubali that the caliber and potential of Telugu films are now recognized throughout the world.You can stream movies on aha ott. 
Kanulu Kanulanu Dochayante: Two smart engineers decide to change their deceptive ways and start anew after falling in love until a crazy twist leaves their lives in turmoil. This fantastic thriller will blow your minds with its story and screenplay. Dulquer Salman and Ritu Verma played the lead roles.
Arjun Suravaram: Arjun decides to pursue his dream of becoming an investigative journalist but finds himself tangled in the middle of a major corruption scam. He and Kavya set off on an adventure to prove his innocence only to uncover the evil forces waiting to take them down.
Choosi Chudangaane: A coming of age romantic tale of Siddhu, a wedding photographer, and his growth as a person through various hardships in family, love, career, and friendship. He must fight his struggles to evolve into the man he envisions to meet Shruti's love.
Anukunnadi Okati Ayinadi Okati: Four unapologetically strong-willed women hailing from different worlds decide to reconnect with each other on a road trip to Goa for a friend's wedding. But will their friendship stick when a fun night meant to let loose goes horribly wrong, and all of them end up in deep trouble?
Raja Vaaru Rani Gaaru: What starts as a classic tale of romance when Raja falls in love with Rani turns into a captivating adventure as the two try to work their way through time tapestry and outlast the toils of love. Will fate even work in their favor?
Venky Mama: A timeless tale of affection between Karthik and his Uncle Venky Mama. After losing his parents, Karthik decides to choose his Uncle over anything. His life included and set off on a tenacious journey of love, laughter, and separation to ensure his Uncle's safety.
Nene Raju Nene Mantri: Jogendra, an amiable money broker, enjoys a blissful married life with his Radha, but an unfortunate incident causes him to set forth on a transformation journey of political thrift. Soon, the thirst for power leads him on a path of willingness to blur the lines of right and wrong.
There are many new Telugu movies online along with the above new Telugu films. Explore aha and watch these new Telugu films with your family and friends wherever and whenever.