How Do You Know That You Own Too Much Stuff?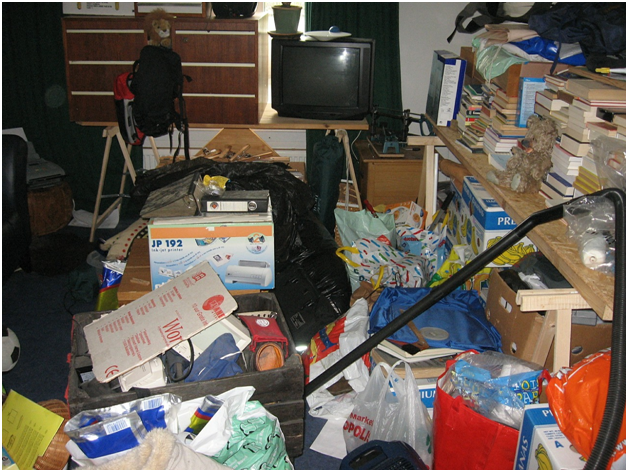 Unknowingly, many people tend to collect various things. They do not realize how much until it becomes too much. Some people will buy an item because they were unable to find what they wanted to use. They may have replaced it, or it could have been buried under a pile of different things.
Decluttering your home takes time, and it is better to tackle the task with a definite plan in mind. Some things are worth keeping, but you can recycle, donate, sell, and discard other things. It is easier to find items when your home is clutter-free. You might even realize that you do not have to buy some stuff because you already have it.
So, what are the signs that you already own too much stuff?
Your clothes litter your bedroom floor
If you notice that almost every corner of your bedroom has piles of clean clothing, it's an indication that you have too many clothes to fit into your wardrobe and drawers. Since you no longer have space in your cabinet or drawers, you opt to utilize whatever available space you have, including your nightstands, vanity, and table and chair inside your room.
You have doubles and triples of the same things
When you're cleaning up your home, you may find that you have two or three of the same item. When you do not keep track of the things that you already own and your current purchases, chances are you will have some duplicate items, such as mittens, scarves, lipsticks, and other things.
It's okay not to unpack after your trip 
You know you already own too many clothes and other items if you do not need to remove your stuff from your suitcase and still have several things to wear. People who only have a few choice pieces of clothing will need to unpack, wash, and store their clothes.
You think you need to rent a storage unit
If you believe that a storage unit is your only option to save the things you have, this shows that you own too much stuff. If you have reached this stage, it means that it's time to evaluate the things you own and part ways with most of the material that you barely use.
Too much useless stuff occupying valuable space
If the things that are on your shelves and cabinets are no longer useful or functional, it is time to take them out and give them away.
You need to remove items before you can sit down
If most of the chairs inside your home have things on them that you have to remove so that you can sit down, you should take time to make an inventory of the items you possess and identify those that you can let go of.
Get rid of the things you want to throw away efficiently and effectively. Hire a junk removal company to do the job right. Talk to a Miami junk removal company and find out their requirements and their rates.