Do You Want to Overcome Your Fear of Driving? Know How to Do It?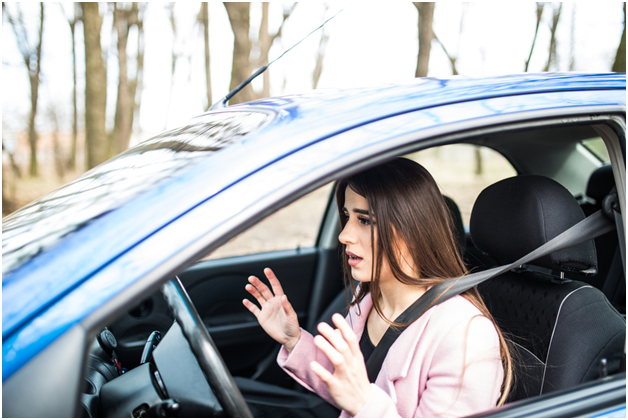 There can be many reasons why you fear of driving on the road again. This happens mainly to those who have a bad experience while driving once and since then they afraid of getting on the road. There are many people who avoid driving as they don't feel it necessary. That is a different issue. But, if you know how to drive, but are afraid of driving on the road, is a kind of phobia. This phobia is known as vehophobia, and this is not at all uncommon. People, who have already faced a car accident, suffer more from this trouble.
But, if you gather your mental strength and get back your confidence, you can surely avoid this fear and will find yourself comfortable behind the steering wheel again. If you find a lack of confidence, there are certain tips that will surely help you to gain it back. Today, you will get tips on overcoming such a situation. Read on to know more-
Follow the Grammar of Driving
If you already have faced an accident, you know what kind of mistakes you did before. When you again start driving, you should follow the instructions with your fellow driver. Yes, don't take your car and drive alone. You can overcome your fear easily when an expert is beside you and he/she appreciates your effort. You know what mistakes you did. So, now you can easily stay away from such mistakes. There is nothing bad in being precautious.
Face Your Fears
You are afraid of driving, right? If the fear is increasing day by day, it's high time you face your fears now. Once you face it, you will see how unimportant it is. How can you overcome your fear? Write down your fears of driving on a paper and check out which one is the worst fear of you. Now start concentrating on it and know how to overcome that. If you keep the worst fear for the last to concentrate, you will not make it up to that.
Relax As Much As You Can
You can overcome your fear maximum just by relaxing as much as you can. You can try meditation and breathing techniques which can eliminate the negative feelings from you and bring back your lost confidence.
So, here are certain ways that you can follow while you are suffering from fear of driving. If things get more serious, you can consult a therapist for better result.