Custom Logo Mats For Commercial Mat Marketing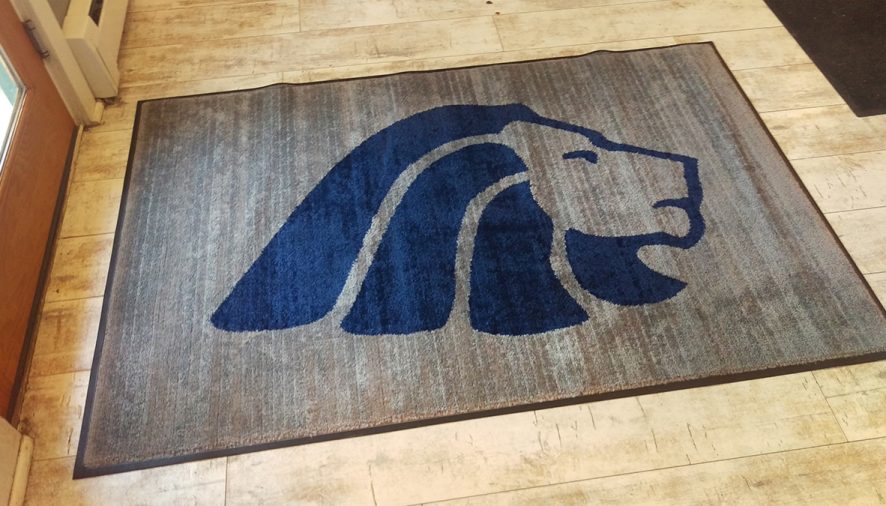 Let's be honest. So many branding solutions are flimsy and overused. A flier, an email, and a social media post are all options. They arrive suddenly and then go just as soon. Every day, people are inundated with a million little impressions, each contending for the attention of an audience. Smart marketing develops strategies to cut through the noise and establish long-term brand recognition. ColorStar Impressions Logo Mats are a wonderful method to promote your brick-and-mortar business if you have one. They not only promote that you are proud of your brand, but they also convey a more subtle, but equally strong message: your brand represents health, safety, and professionalism.
Make A Good First And Last Impression
Perception is important. And we never have another chance to create that crucial first impression. A logo mat personalized with your company's logo or name is an amazing method to not only guarantee that people notice your brand as soon as they enter through your doors, but also convey to them that you are proud of your brand. Not to mention that it serves as a reminder of who you are after they go.
However, not all mats are created equal. Ultimate Mats prioritizes both quality and aesthetics. To ensure durability and dependability, we use high-quality products; we use a printing technology that provides vibrant colors, so our mats stand out while withstanding heavy foot traffic and everyday wear and tear.
Hygiene And Health
People are more interested and cautious than ever before about maintaining health and cleanliness standards, and mats are a wonderful method to help your business's health practices. Mats not only reduce the number of infections dragged into your organization, but they also prevent new ones from forming on surfaces. These mats make your workplace healthy while also looking attractive.
A Strong Barrier Against Slips And Falls
Day in and day out, facilities are bombarded by the elements, creating an endless possibility for safety hazards. Dust, filth, and muck – these potential risks go with everyone's entrance through the door. Not to mention that when a door opens, wind gusts may readily throw dust and debris on the floor, and water can make any surface dangerous. Mats are a wonderful and simple method to address all of these difficulties while also ensuring higher safety requirements. By placing mats outside or inside your doors – or both – you may avoid injuries that can cost your company both time and money.
Personalize Your Floor Mat
There are standard floor mats and personalized floor mats. The former is sufficient. The latter accomplishes the task while also providing distinctive business branding. Why not take advantage of the opportunity to spruce up something you'd need at your workplace anyway? By personalizing the mats at your entryways and throughout your facilities, you can proudly display your brand, picture, or product across your establishment.
Colorstar Impressions
Committed to becoming environmentally responsible without sacrificing design quality? ColorStar Impressions Mats are ideal. These commercial-grade mats are fade and stain-resistant, and they are made of eco-friendly PET (polyethylene terephthalate) fabric that is printed using computer-controlled color jets that can achieve almost any color and provide ultra-sharp detail.