Commercial Truck Accident – What Makes a Driver Liable for Your Injury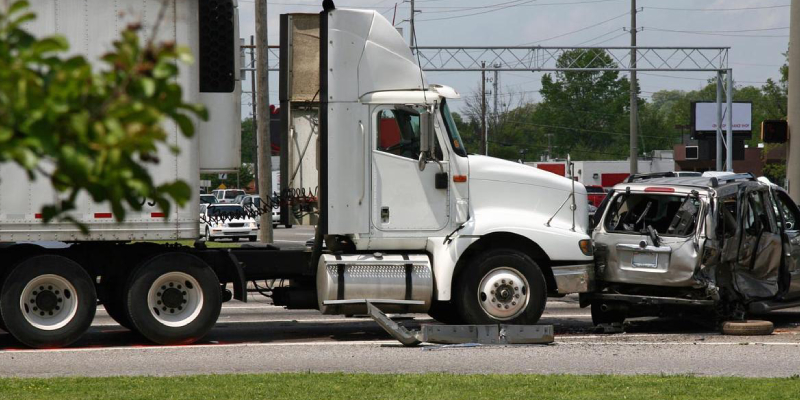 Commercial trucks are much larger and heavier than common personal vehicles. Therefore, commercial truck accidents cause more severe injuries and even long-term disability. If you or anyone you know has suffered a truck accident injury, it's important to have a firm grip on understanding of laws regulating commercial trucks as well as accidents and injuries caused by them.
State Federal Laws
There are federal and state laws to have set the standards in the trucking industry and all the trucking drivers and companies are required to follow these without any failure. These laws clearly define who's responsible for a commercial truck accident. U.S. Department of Transportation or DOT and Federal Motor Carrier Safety Administration or FMCSA are the two federal agencies to regulate laws in this specific area. Each state has a department of transportation in place to regulate intra-state commercial tracking.
If you have met an accident just because the driver of the commercial truck (a big rig, semi-truck or anything else) did not conform to the regulations applying to this specific area of work, the individual and the company he or she works for could be held responsible for the fatalities.
Commercial trucks are required to follow several laws and these are as follows:
Commercial Driver Licenses
When it comes to commercial drivers' licensing, drivers of 18-wheeelees or other large trucks and other commercial vehicles are obliged to abide by the state statues and case law. If the driver of the commercial truck that caused the accident had no proper license, you have a valid legal case against the individual as well as his or her employer.
Maximum Weight
A truck is allowed to carry loads only up to a certain limit as permitted by laws. The maximum limit permitted for load carry is a function of the size of the vehicle. Single-axle trucks are allowed to carry up to 20, 000 pounds and the figure jumps to 34, 000 pounds for two-axle or tandem trucks.
Overloading is not a benign activity and can cause malignant consequences. What the truck was carrying and when the loads were last weighed are integral to a thorough investigation into the cause and consequence.
Rest for the Driver
There are regulations, referred to as the "Hours of Service", in regards to how long a commercial truck driver is allowed to drive at a stretch. Resting is important for everyone and when it comes to commercial truck driver, everything is regulated within the stretch of laws.
Quality Control of Commercial Vehicles
Both manufacturing and repairs of commercial trucks are strictly regulated to ensure high quality. Federal laws have a clear stand on air brake systems. If the accident has taken place due to a manufacturing defect of the truck or any of its components, you have a strong case against the manufacturer, repairer or supplier of the vehicle. It comes under the ambit of a legal theory known as "Product" Liability".
Hazardous Products
If the truck driver is found to have breached the guidelines developed by the Office of Hazardous Materials Safety or OHMS and as a result, the accident happened, consult a Buffalo truck accident attorney to know how to file a lawsuit against the truck driver, the employer and the organization transporting hazardous substances.