Fundraising Ideas For School clubs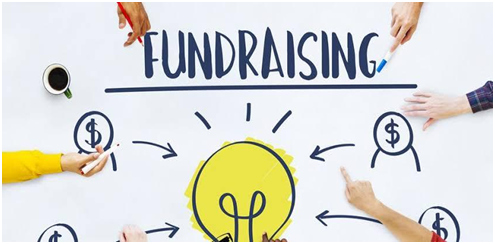 Fundraising is one of the essential aspects of school clubs. It is a major way to generate income for the club and it helps to foster creativity and teamwork among young ones. Fundraising is exciting but can sometimes be difficult. There are lots of things you need to put into consideration, from budget to activities and donor reception, all of which can be overwhelming without the help of Fundraising Zone.
A successful school fundraising program is that which has members who are disciplined, committed enough to go through the entire process. Fundraising is very important as it is one of the factors that make a school club stands. Whether your school club is targeting a trip, school development, or community development,  fundraising is the actual way to get some money. Fundraising can be a bit stressful, but your school club can have exciting and successful fundraising with these ideas:
Scratch and Donate
This is an amazing and exciting fundraising idea. It is fun and engaging and can easily catch the interest of donors. Fundraising volunteers print scratch cards with donation amount under the small circles on the scratchboard. The donors scratch and pay the amount revealed. The scratch card fundraising idea is great for field trips, sports teams, fun learning sports, student club programs, and the likes.
Get your volunteers to approach family, friends, neighbors to scratch circles off their fundraising card. Get the whole community to scratch and donate!
Use a summer holiday shop
Holiday shop is an exciting, fun, and crafty way to raise funds for the school club. Holiday shops usually come on at Christmas time, but a school club can make use of a holiday shop in the summertime to raise funds. This fundraising idea is usually exciting. A shop is set up for kids to buy lovely, cheap items for their loved ones. This fundraising idea is a great way to teach kids the act of giving.
Your school club can sell at the school store or an online store. You can sell gift items like towels, mugs, frames, lunch boxes, backpacks, stickers, games, notebook, pencils, etc
Craft day
You can raise funds for your school club by encouraging the kids with arts and crafts in the group while giving the parents an entry to purchase the items.  Get art supplies at an art store and get the kids to make a summer craft. Set a day in which the parents can come in to buy these crafts.
Organize a movie time
This is one of the best and easy ways to raise funds for a school club. Kids love to gather together to have a nice time. One of the best things you can do together is to watch a movie. Give an invitation to every child in the school and put a price on the paper. The piece of paper serves as a ticket to gain entrance to the show. Make popcorn and drinks available for a price or calculated along with the movie ticket price.
Carol fundraiser
Carol singing is a perfect idea to raise funds for the end of the year activities. Get your club to work with the teachers to train other kids in the school to sing. Watching elementary school children sing is usually a beautiful sight to behold. Practice some Carol songs and invite parents to come and watch their kids for a ticket price. Every parent would want to be there for their child.
Stage a theatre play
A stage play can help you to get your parents to come and watch you perform. Work with your teachers and club members to prepare a play. Invite family and friends to come to watch you perform at a ticket price. Give your fundraising program a name and let it be the major tag of the event.
Fundraising bracelets
This is a great way for your school club to rally funds from a wider audience. Create a beautiful, unique and classy bracelet that represents your club and sell over little incentives. It's great if you ask the parents and other audience to give whatever they have as some of them may be willing to help with more.
With these simple and exciting ideas, you can have a fun and amazing fundraising.