Buying a Manufactured Home: 5 Things To Consider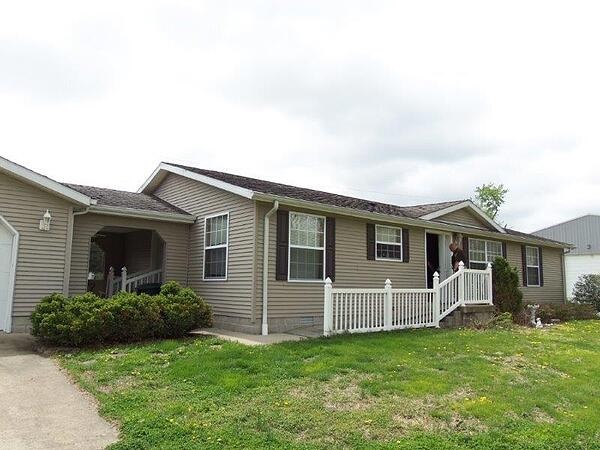 Today, Millennials are looking for a less expensive way to buy their own homes and boomers are looking to downsize cheaply. Either way, the housing crisis is forcing people to get creative about where and how they live.
 Manufactured housing can be a viable choice but as cheap as they are, there are considerations. Manufactured homes don't come with the land unless you buy in a park. So, we thought we would have you ask some questions of yourself first to determine if you're fit for a manufactured home. Home ownership is a big step and we want to make sure you're happy.
Questions to Ask:
Am I OK with having a mortgage and a down payment for land?
Am I OK with having a mortgage and paying rent for land?
Do I want my home to be on a solid foundation or do I want to be able to relocate it?
Do I want to live near others in a park with a HOA or HOA like rules?
Can I buy a place outright?
These are the most important things to take into consideration so that you're happy with your purchase and a more permanent lifestyle. Now, we can tip you off to some processes that deal with the elements in those questions.
Will you buy new or used?
If you buy new, you can rest assured of HUD compliance. But you can shave a lot of money off the buying price if you buy used. Just be positive beyond a shadow of a doubt that it's HUD compliant. 
This is extremely important both for safety compliance and legal compliance. There are too many reasons to mention here that can cause you to pay way more than you would if you bought new. Try to buy used through an agent rather than buy from the owner or another shady third party.
What's the age?
If you do buy used, watch for anything that's built prior to 1976. Believe it or not, they can contain things like asbestos. They can be a fire hazard as well. End to end it's 15 minutes to burn in those older manufactured homes. The newer ones have safety in place.
When you finance it needs to be HUD compliant.
If your used Gardner manufactured home community home is not HUD compliant, you won't get financing. Financing for a manufactured home that's used is a bit tough. The chances, in some cases, of your used manufactured home lasting the length of a traditional mortgage is questionable. 
Financing a Manufactured Home
Gardner manufactured home community homes are able to finance under traditional Real mortgages. Conventional loans are only in certain circumstances; FHA loans are possible, for this, the home must be HUD compliant like a Gardner manufactured home community and have never been moved–very important. A VA mortgage works the same as an FHA mortgage. 
A Chattel loan is a tough one. You'll have a leine on the property by  the owner until you pay it in full. Life is a bit too unpredictable for that one so maybe this is good for a last ditch mortgage attempt. We suggest, in this case, to have some really good padding. 
With these suggestions to consider, you should be able to dodge the big bullets that get you into long-term trouble. Asking the pertinent questions of yourself to gauge your personality is not to be overlooked. 
You don't want to move into a space that will be restrictive if you're not able to deal with that, such as an HOA. You also need to be clear about what's expected of you and get prepared for that. Not all that seems easy is going to be but overall, manufactured homes serve a good purpose for those unable to get a higher mortgage.