Yoga Online, the Only Option for Super Busy Bees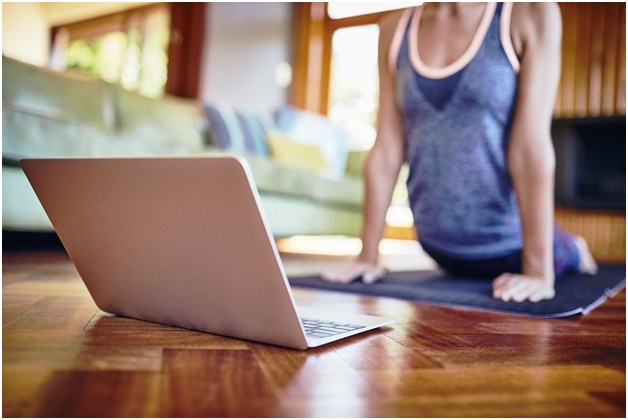 Trying to force an hour long class (not including the transit time to get there and back) into your schedule is a thing of the past. Meet yoga online, the best thing to happen to very busy people.
Yoga hit the United States mainstream in the 90's and it's popularity has only grown since then. Some people quickly hopped on the bandwagon while others took a bit longer. Still there are others who have been known to say, "yoga sounds incredible, but I don't have the time". However, those people are about to lose the one excuse that kept them from joining in the self-love train. Enter: yoga online.
Yoga online is not totally novel, Glo has been offering online yoga, pilates, and meditation classes with the vision of "a world in which we all live to our true potential". In real time this vision compels Glo to offer online yoga classes that fit in to any persons schedule. If you are a freelancer with loads of free time and flexibility, there are classes for you. If you are a 9-5er with loads of structure during the week, but free time on the nights and weekends, there are classes for you. And if you are 9-5er who is also a single mom of three, there are even classes for you.
Yoga online for busy people
Perhaps you used to practice yoga, but that was before you had big time responsibilities at work or at home or both. Back then, you would happily skip to your local studio for daily 90 minute classes without a second thought. Today you are lucky if you get a break longer than 10 minutes. Being busy in the world of modern technology doesn't mean abandoning your yoga practice, however, it just means reenvisioning what your yoga practice can look like.
 Yoga online in classes that are 10 minutes or less (or up to 60 minutes)
Maybe your only sacred, still, silent time in the day is lunch break. That will do. Sign in to Glo (make sure to take advantage of the free two-week trial) and browse the selection of classes that are less than 10 minutes, or maybe the classes of 20 or 30 minutes, depending on how much of your lunch you want to stretch (pro tip: do the yoga before you eat), find a place to lay out your mat and get to stretching. Yoga online classes are meant to be accessible and flexible. Find a window of you day to practice, and Glo will offer you something that fits. If you stumble on some classes that you really life, "favorite" them to practice them over and over again with ease.
In short, yoga is for everyone and now, with Glo, it is for every schedule
The myth that yoga needs to be an hour or longer of daily practice has been broken. All that matters is that you show up to the mat for yourself in whatever way works best for you. If that means a 5 minute session or 25 minute session or a 65 minute session, it is all the same. Set an intention and breathe your way into healing and strength. Online yoga is the opportunity you have been waiting for to weave a regular practice into your busy day.