What is a Pocket Presentation Folder?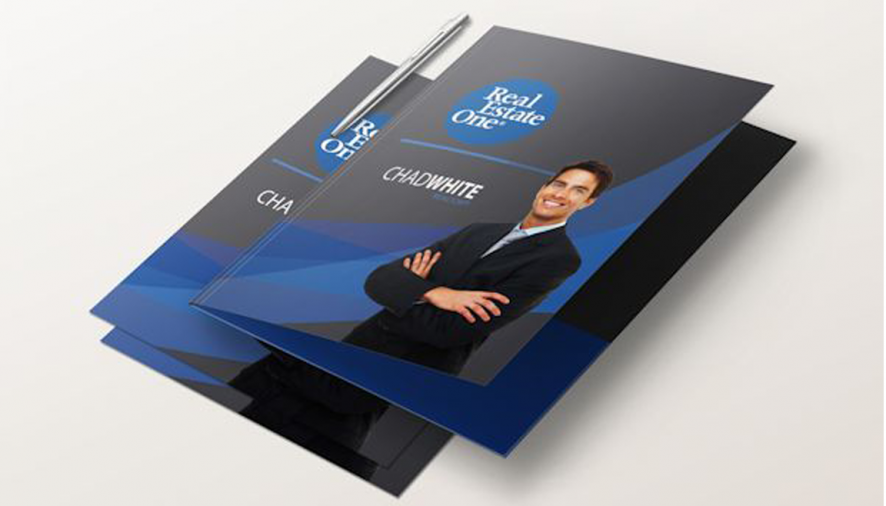 Pocket presentation folders are so-called because they feature in them pockets that are utilised for storing documents in an organised and professional manner. Depending on the kind of function they are being designed to serve, the pockets in these presentation folders can actually be made from paper, vinyl, etc. The design element and demarcations come aplenty in pocket folders and we are going to elaborate on certain design elements and how to capitalise on them:
We first begin with what kind of style presentation folders are going tope. The most common pocket folder style is bi-fold style, however, if you feel a little more adventurous you can create a trifold, that folds like a brochure and gives you much more storage and well as advertising space to get the message across. Apart from that, you can create a portrait or a landscape orientation A4 folder as well to create an interesting design.
For a presentation folder to be called a pocket presentation folder there needs to be at least one pocket present on it. While some presentation folders have one pocket on them only, many of them come with multiple pockets in case you want to include a whole lot of marketing material within your folder to get across an elaborate message and marketing material.
Depending on the purpose that your presentation folders are supposed to serve, the size of the presentation folders can be decided upon accordingly. If creating a customised letter-sized pocket folder it would probably be 8 1/2′′ by 11′′ in size, and if you are going for a legal-sized document holing pocket folder the average size of the pocket presentation folder then would be around 8 1/2′′ by 14′′ or a little larger.
Now coming to the truly interesting design element at the core of pocket presentation folders is how the pockets are designed, in most cases since, pocket presentation folder is rectangular in design, the pockets to have to be so. However, if you play around with the pocket designs a bit you can create a truly arresting design that will also prove a better fit in terms of utility. You can experiment with shapes like rounded pockets of vertical pockets or other design elements like wave-shaped pockets etc.
Another interesting take on the idea of pocket presentation folders is making your pockets do much more than just function as pockets, even if they look like one. Playing around with such elements show your creative side to potential clients and gives them the impression that you are capable of thinking out of the box and a business association with your brand might bring new ideas to the table. For example, your pocket can be in the form of a flap that is unattached or has extra pockets attached to another. You can sit and brainstorm with your design team to come up with a design that is novel and grab attention.
To talk about what pocket presentation folders bring to the table one can say that if utilised properly, they can become a marketing cannon that gives so much more than just storage space. Even in terms of design elements and organisation, there is a lot of room to experiment right from the basics without having to worry too much about other things. From added pockets that give you the freedom to include more marketing material, to shapes and finishes that can make sure that the moment someone opens the folder they are awestruck by how well designed the A5 folder is.
Pocket folders can give customisation a new meaning and a new life, all you need to do is think hard and come up with a design that can use the best of all that pocket presentation folders have to offer. You can include your business cards, brochures, add in multimedia elements and make it an entire power-packed package if you have to, pocket presentation folders can accommodate all that and more. Whenever you go to get your folders printed, be sure to take a prior look at all the design elements available and all the customizations that your printing company can do. Sometimes creative inspiration strikes just like that and you may be able to create your magnum opus!