Boosting Your Teen's Self-Esteem With Invisalign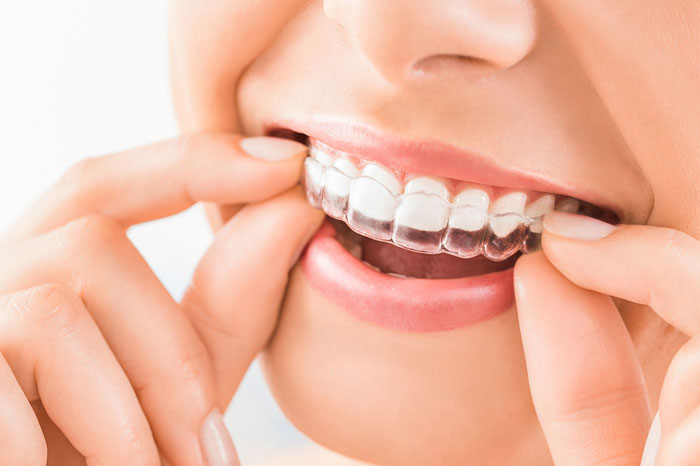 Self-esteem has become a major issue for children and teenagers nowadays as a result of pressure from other peers about their facial appearance, a smile they wear, clothes that are worn, or even their height. Some of the factors cannot be changed because they are hereditary, but others can. A smile, for example, could lower a teenager's self-esteem because of his or her self-consciousness about what other peers talk about their smile. This could affect social and home life including their confidence in many aspects of their day to day activities. To correct these smiles, braces or Invisalign for teens are the two choices popular and in use. Of these two options, Invisalign is the preferred option for it is not bulky and conspicuous as braces.
The ultimate goal for these two options is to have straight teeth that are easy to clean, promote healthy gums, and whiter teeth for confidence – a plus in his or her self-esteem. Invisalign is the most comfortable and expedient way to perfect and correct a smile fast by amending issues like overcrowding of teeth, an overbite, an underbite, crossbite, and gaps between the teeth.
An advantageous feature in the use of Invisalign is in the usage of custom-designed trays which the dentist or orthodontist changes every several weeks to fit the changes in the process of correction for these teenager's teeth configuration. The changes prove to them that there is an improvement in their teeth rearrangement made between orthodontist's appointments to perfect straightening of teeth subtly. These trays can be removed anytime for special occasions like prom, to enjoy meals that they like, or a family event adding convenience if the teen does not want them to be seen. Braces, on the other hand, are not easy to clean for however rigorous the teen could be, food always gets stuck in the braces. This is oftentimes embracing! Adding insult to injury, the orthodontist gives a list of the kinds of foods to be eaten. This is demoralizing enough for these teenagers want to munch on everything ranging from Pizza to one-pound burgers which would be annoying.
Many teenagers with braces fear the visit to the orthodontist because there is agony to follow because the adjustment of these metal braces is accompanied by pain in the gums, jaw and teeth. As a result, teenagers would give all sorts of excuses not to visit the orthodontist which will prolong the process of teeth correction. When it comes to Invisalign, the same cannot be said from teenagers with Invisalign for they even want to visit the orthodontist for the next set of custom trays portraying a boost of confidence and self-awareness. Therefore, Invisalign for teens stands out over braces being pain-free and comfortable by boosting their self-esteem, charisma, and confidence.
There are some teens who feel they cannot be at the "battlefront" in life for they look at their teeth as a hindrance to their social outlook. These teenagers avoid conversating with other peers or people, are shy not to participate in friends' activities, are ashamed and fearful of public speaking or class presentations for fear of ridicule as a result of people looking at their teeth. These are the self-conscience type whose teeth could be an issue and the thought of wearing braces would demoralize their ego even further. To make matters worse, wearing of braces would make them more reserved and self-implored. As a solution, Invisalign would really improve their self-esteem and completely remove the social impediment boosting their confidence and personality.