Best Ideas for Your Wedding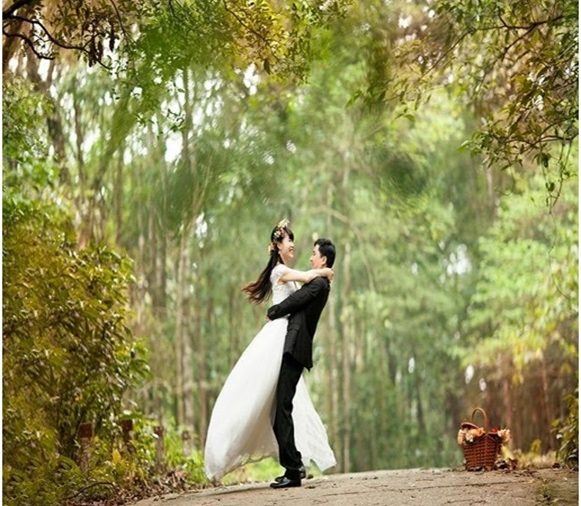 Your wedding day is arguably one of the happiest days of your life, and you are sharing this moment with your closest friends and family, you want the day to be something that you would remember, and that would be remembered by all of your guests. It is safe to say that you want a wedding that is both unique and memorable. A wedding that would reflect both you and your spouse, your love, and the things that you both have in common and want to share with your loved ones. Finding ways to infuse these unique qualities into your wedding would give your wedding that special effect that you want. Here are 5 best ideas for your wedding, just the way you want it.
Give your Guests Individually Personalized Invites
The guests who are going to grace your occasion are going to be people that you know and love dearly; they are people with whom you have shared memories and time. It would be very heartfelt if you took out the time to actually write out something personal in the form of an invitation to your wedding. You could write out a fond memory or why they are dear to you and why you want them at your wedding. This would actually make them feel special. This would actually work best if you are having a small wedding; otherwise, it is going to involve a lot of work writing out individually personalized invites for all of your guests.
Match the Invites to the Sitting Cards
While the invites would be something personal, having personalized sitting cards is something else. Apart from being funny and bringing up fond memories, it could actually help to start up conversations between strangers helping to make your reception less awkward for some people. You do not even have to use a sitting card; you could opt for a place board on the table or even a tag behind the sits. This would work whether or not you are going with the individually personalized invites.
Let Your Guests Create Your Wedding Playlist
This is a really fun idea, I mean, who knows you better than your group of close friends and family? If you are thinking about how to pull this off, you could simply create a space on the invitation cards allowing your guests to write out a song they would love to hear or dance to at your wedding. You can also top off the list by adding your own list of special requests to top it off. This would make your guests feel more welcome at your wedding and would really ensure that everyone gets up to dance at least once during your wedding.
Select a Memorable Venue
Let us forget about the guests for a bit and actually think about you the couple. The venue for your wedding is where it all goes down. This is where your friends and family get to watch you commit your life to your significant order. The venue for your wedding is important, and it would be even more special if you decide to select a venue that is special to both of you. Having a wedding venue that is special to you and your spouse would make your wedding even more special and intimate for you and your significant other.
Guide Your Guests to Their Seats
If you are a couple who love maps and hunts, this could be a great way to spice up your wedding reception. This is especially great if you have friends who also love hunts or maps like you. Even if you do not, it is still a great way to add a level of uniqueness to your wedding. All you have to do is have a map set up at the entrance of the reception leading them to their seats and the dance floor but most especially, the buffet.
Customizing your wedding is no easy task, but it is definitely one that is worth it. Not just for you but for your guests as well. They would definitely be talking about it for a long time to come. If you are looking for ways to jazz up your wedding, these are great ideas.