How to Treat Itching in Dogs?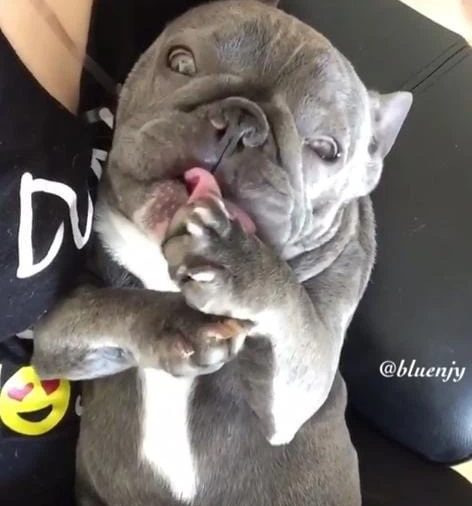 Have you landed here after coming across hundreds of 'Iitching paws? We have some recommendations!' articles? Well, this time you'll get the information that you were looking for till now. The scratching behavior is common for dogs, as is playing, sleeping, and eating. However, you should be careful if your pet is itching too much.
There is no specific remedy to cure itchiness in dogs, but there are different remedies that can be prescribed to use to treat the animal, depending on his clinical condition. Don't worry if you have an itchy dog ​​at home! In this post, you will find various options to treat your itchy dog. Keep reading!
Itchy dog- What to do?
Before explaining how to cure dog itching, it is essential that you pay attention to some aspects.
Exaggerated dog itch:
It is common for the dog to do some quick scratches throughout the day. However, if the animal is itching more than usual, over long periods, with hair loss and wounds, you should look for follow-up by a veterinarian. It will help to diagnose your animal and explain which treatment is best suited to your dog's characteristics.
A dog can also itch from stress and anxiety
Stress and anxiety can be caused by several situations, such as energy accumulation, being isolated for long periods, being without interacting with the owner, and more can result in anxiety.
Stress and anxiety are psychological conditions that can leave your dog with excessive itching. In addition to this symptom, your puppy may exhibit some adverse behaviors, such as:
Barking excessively;
Lick excessively;
Shake;
Panting;
Hide;
Agitation;
Destroy objects.
The type of treatment will depend on the stage of stress and anxiety that your dog is diagnosed with. However, some aspects may indicate what the best treatment is. The veterinarian can suggest butyrophenone-based remedies or homeopathic remedies like Ignatia.
Apart from medication, you can do some activities that can help in treating the animal. Give him more attention and help him in performing physical exercises.
There are also some natural products that can help to treat dogs with depression and anxiety, as they reduce the animal's stress. One of the commonly used products is chamomile. It has the potential to relax dogs' stress.  Besides, it has properties that help to reduce problems of the gastrointestinal system. Chamomile can be ingested in the form of tea, and for this, you need the following.
250 ml of boiled water;
1 spoon of chamomile
Mix the chamomile with the previously boiled water, wait for it to cool. It will be ready to be consumed by your pet. Apart from that, there are other products that also have benefits. You can also consider getting French bulldog pajamas to award your pet with some extra comfort.  Visit the best Frenchie dog store today and order them at the earliest!